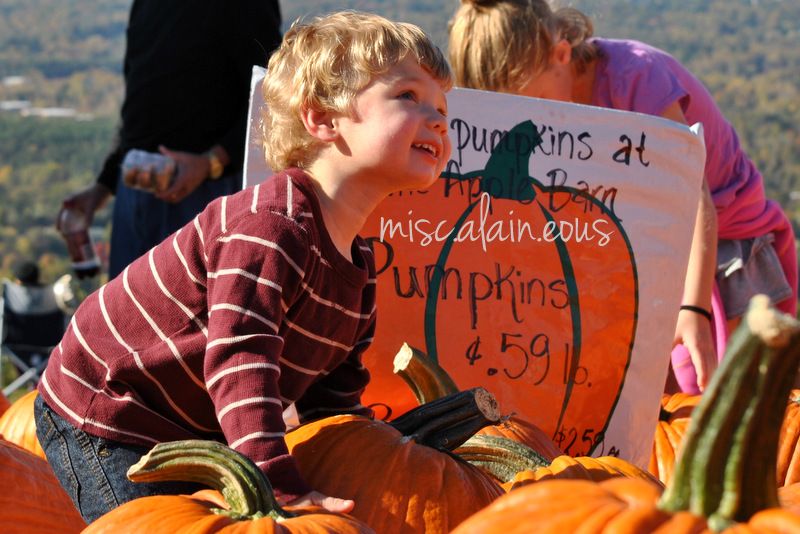 Over the river and through the woods, to Grandma's house we go...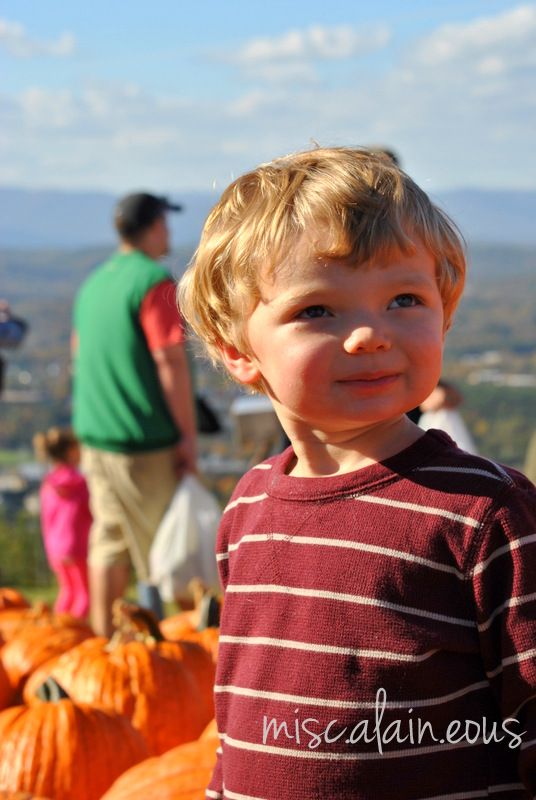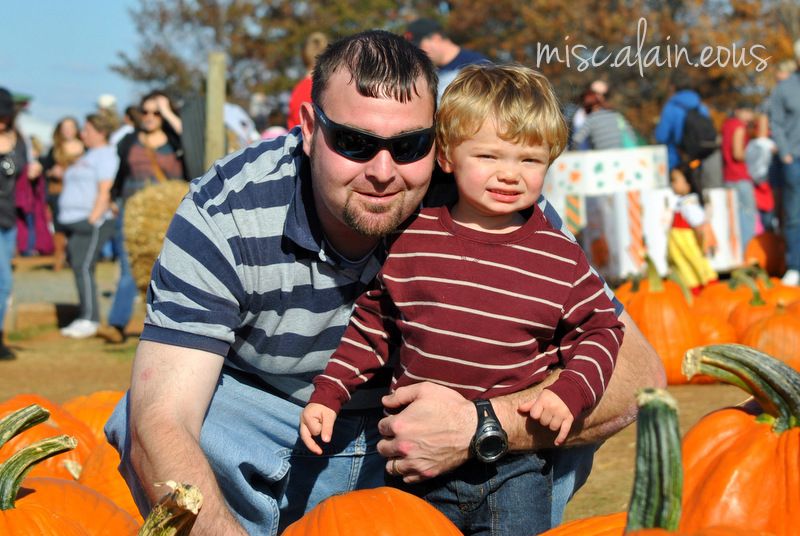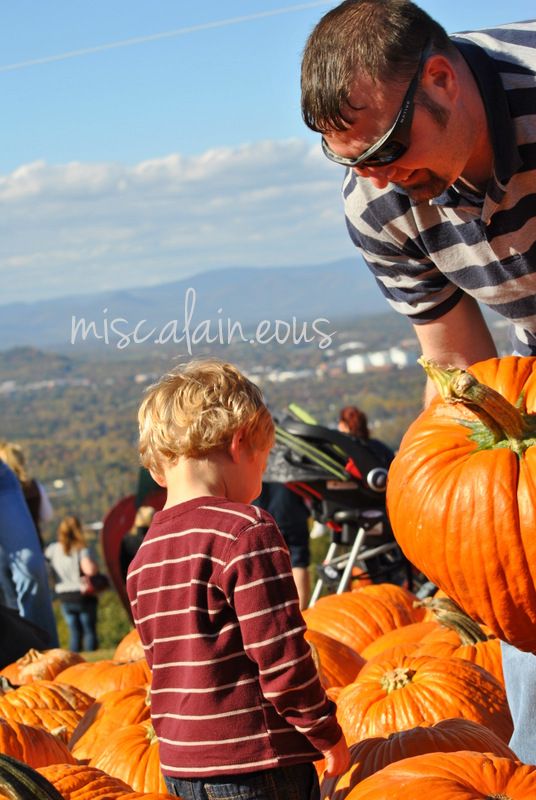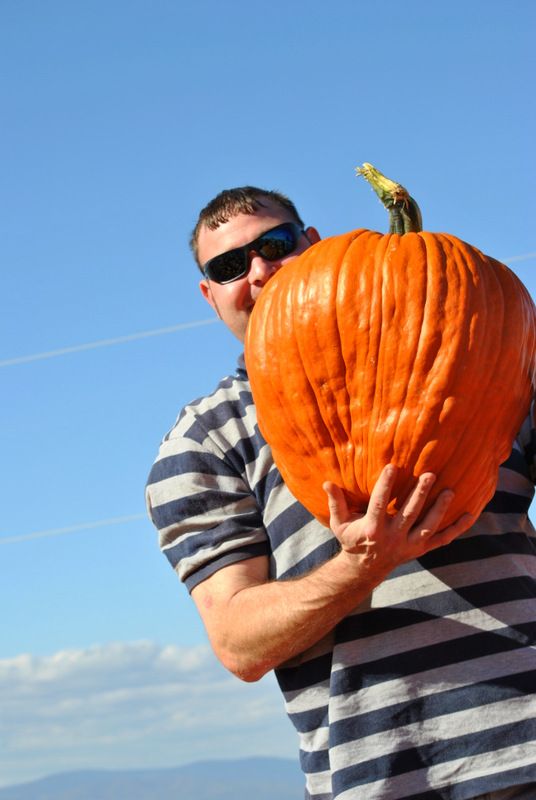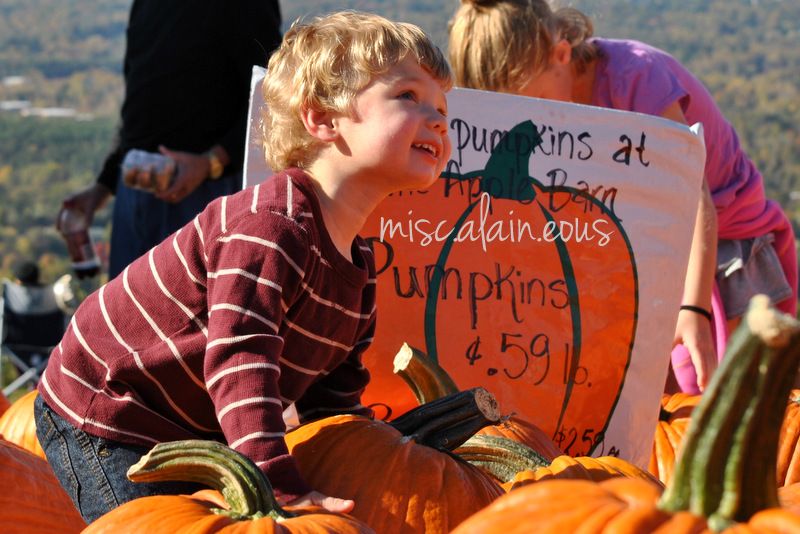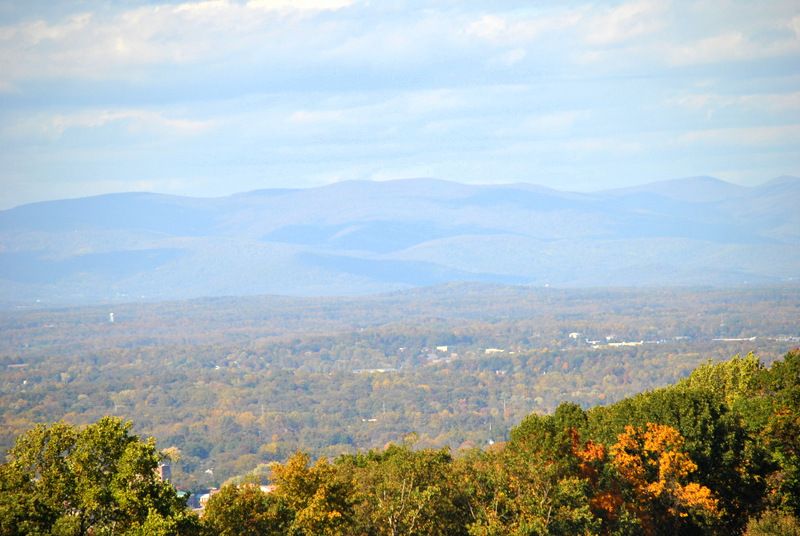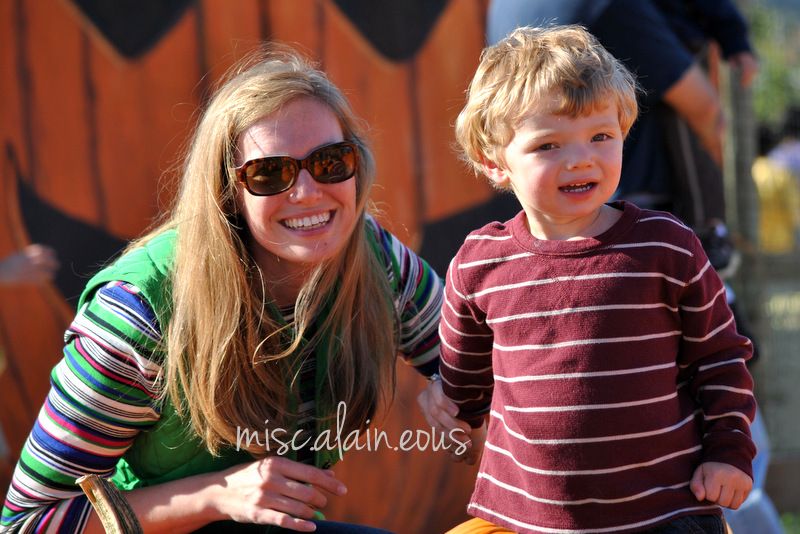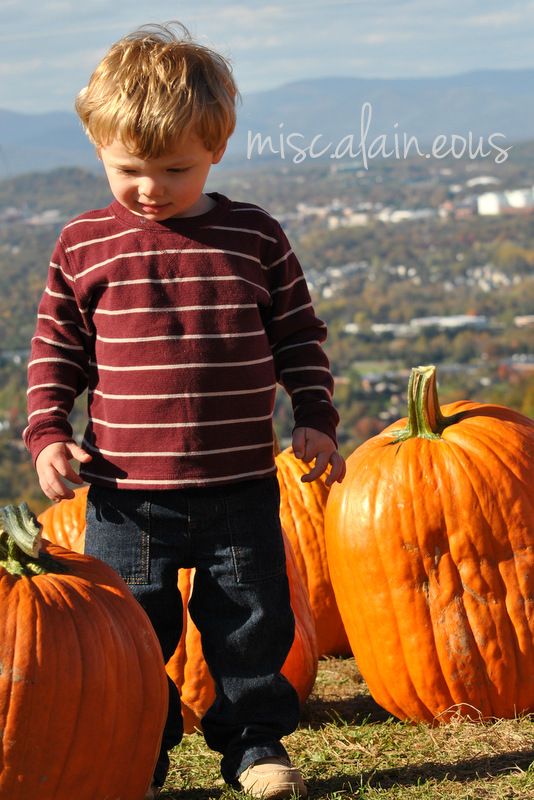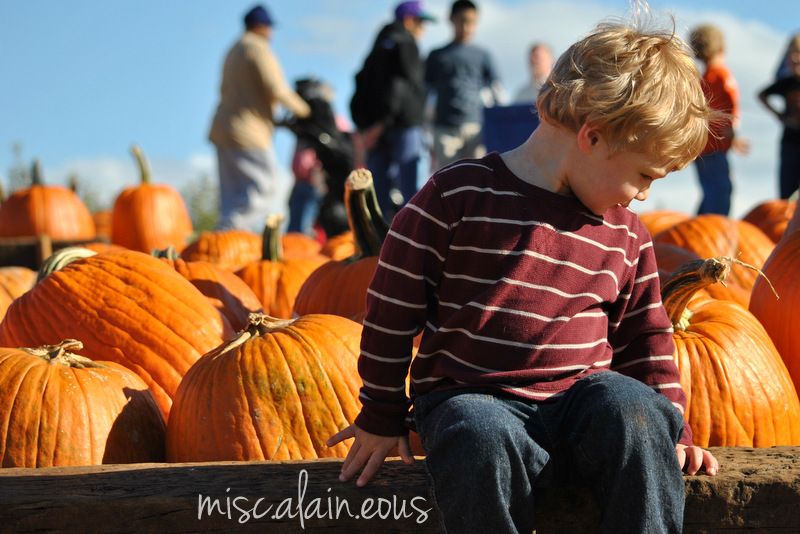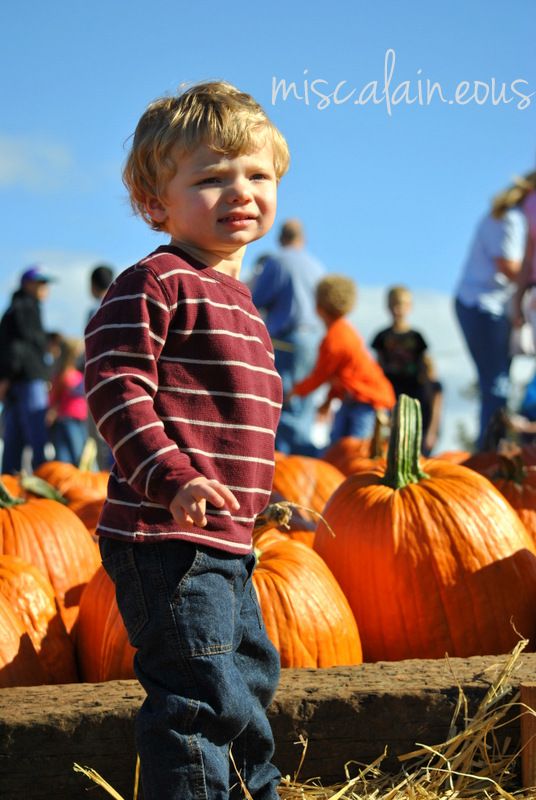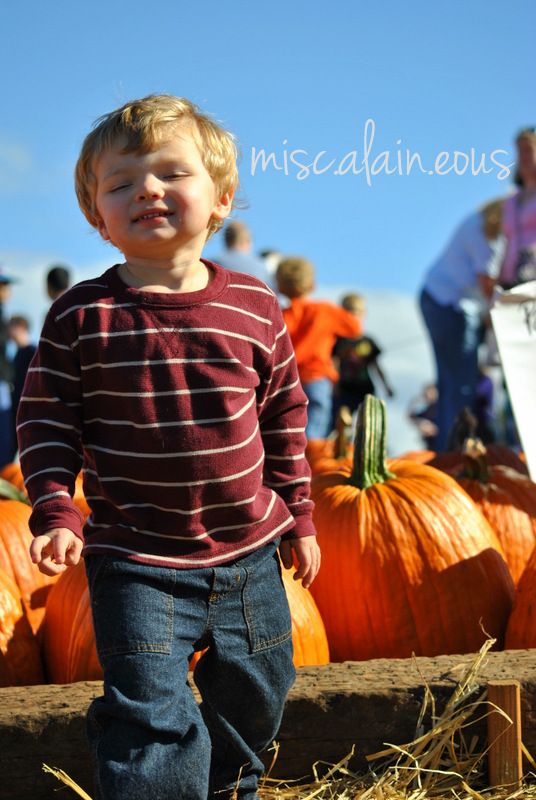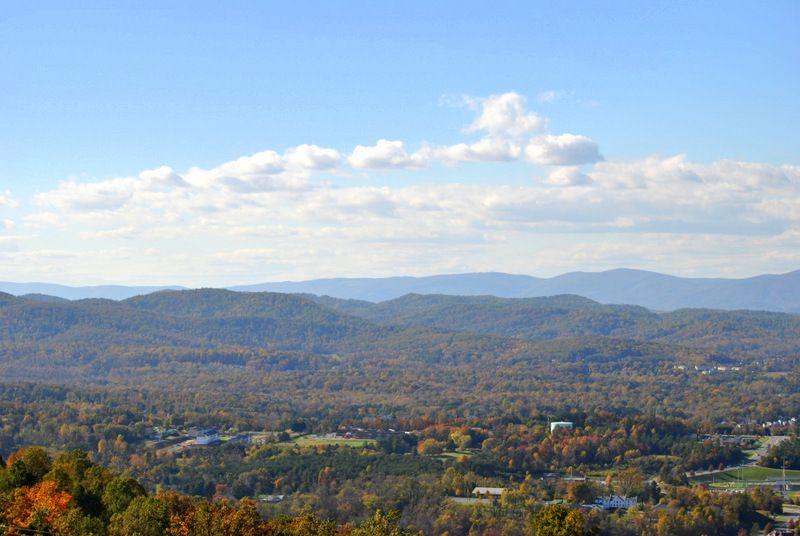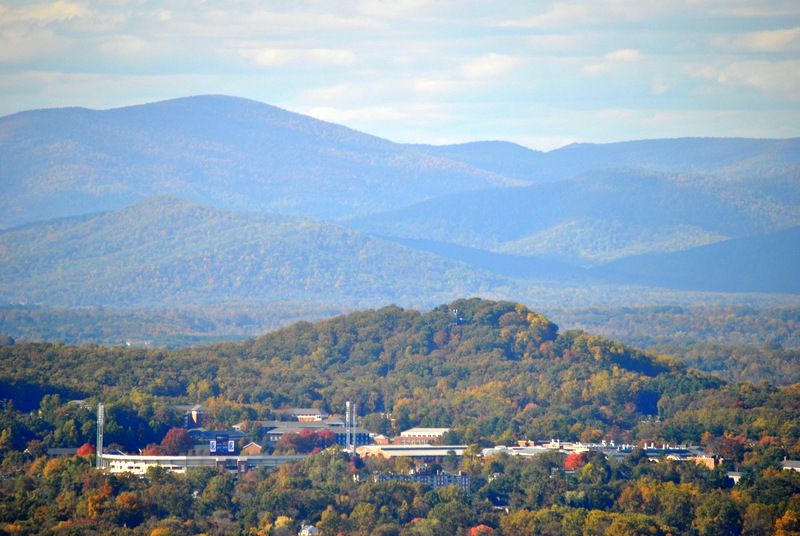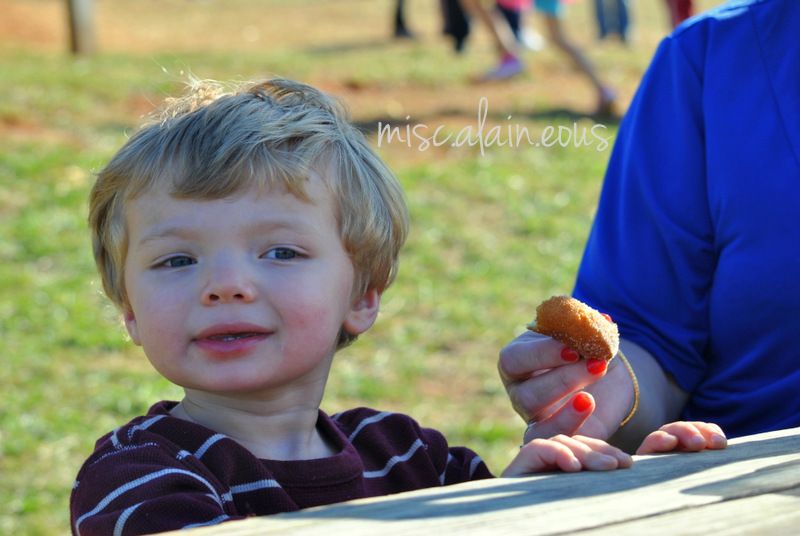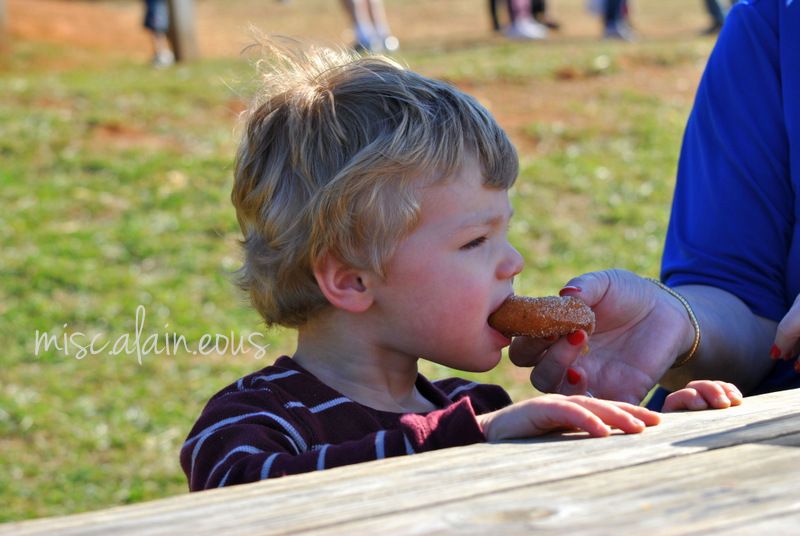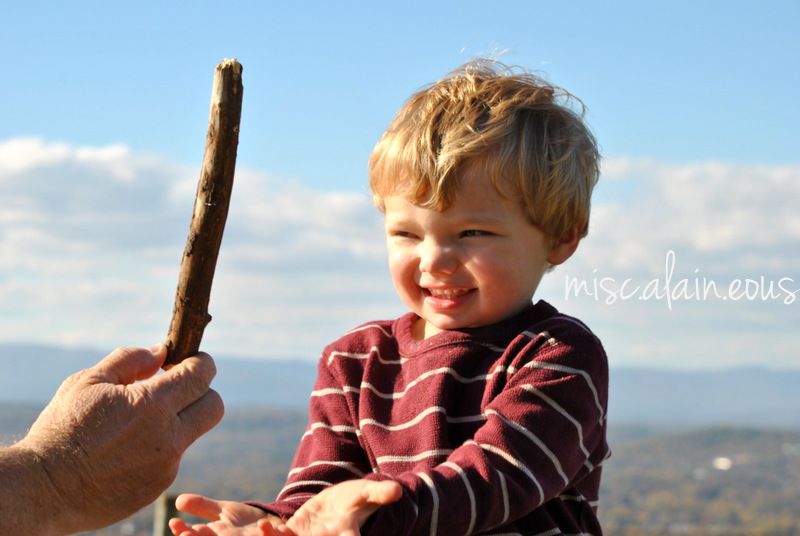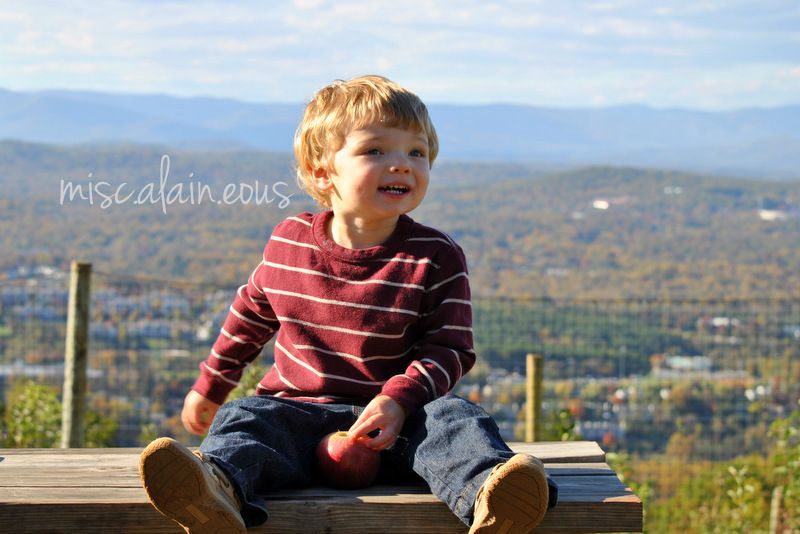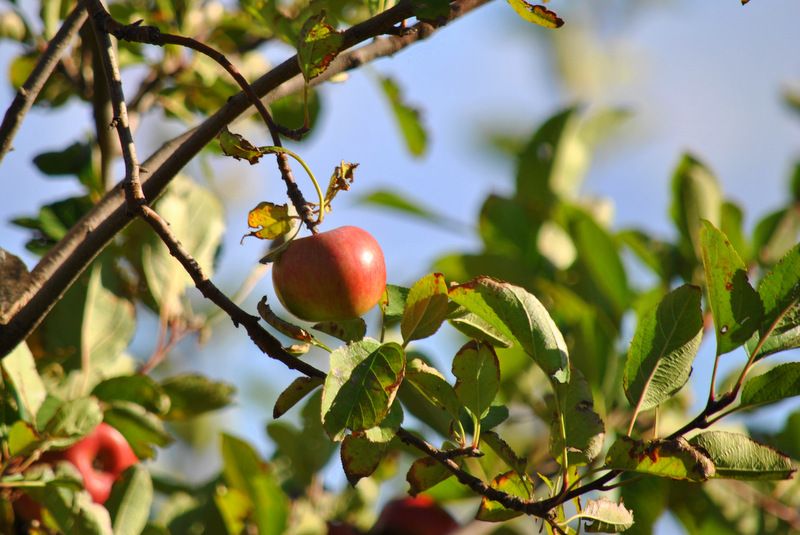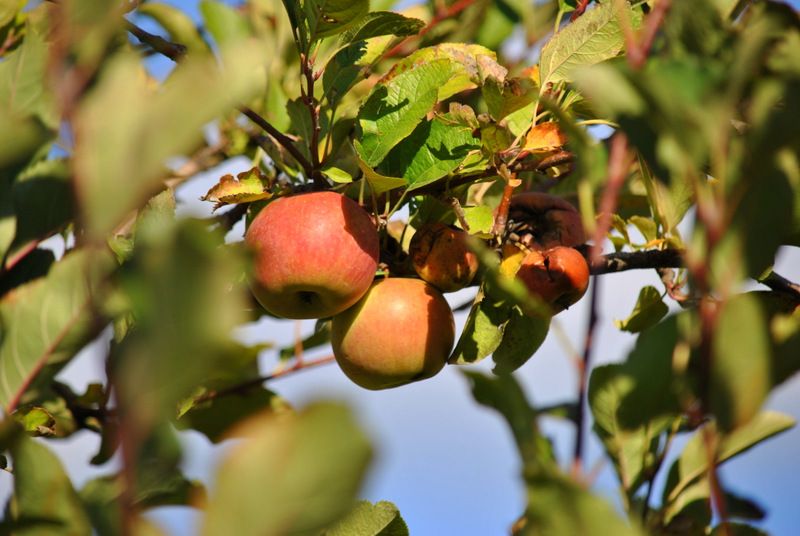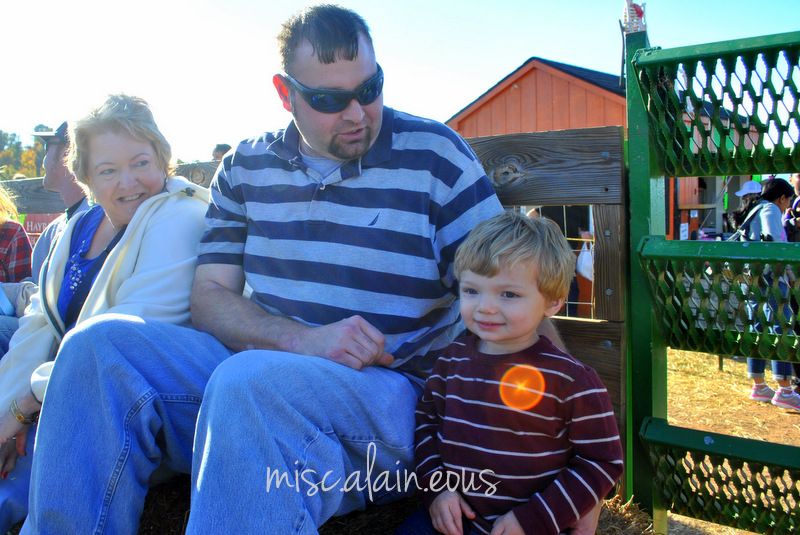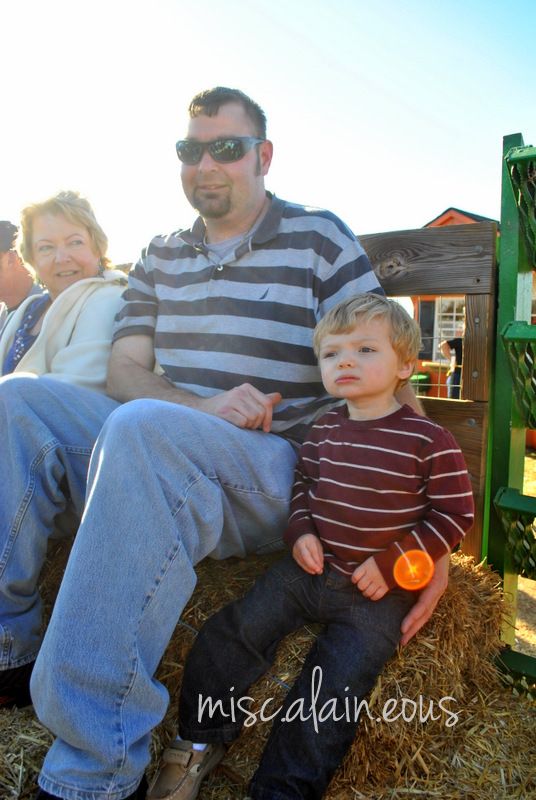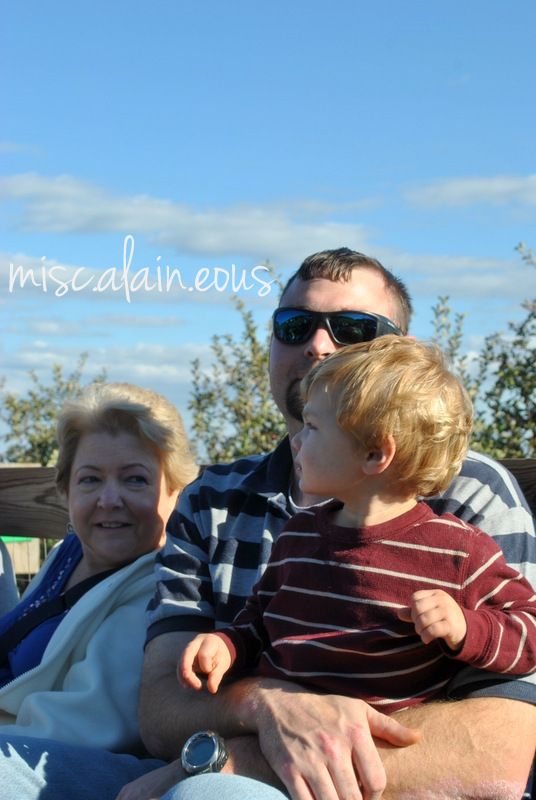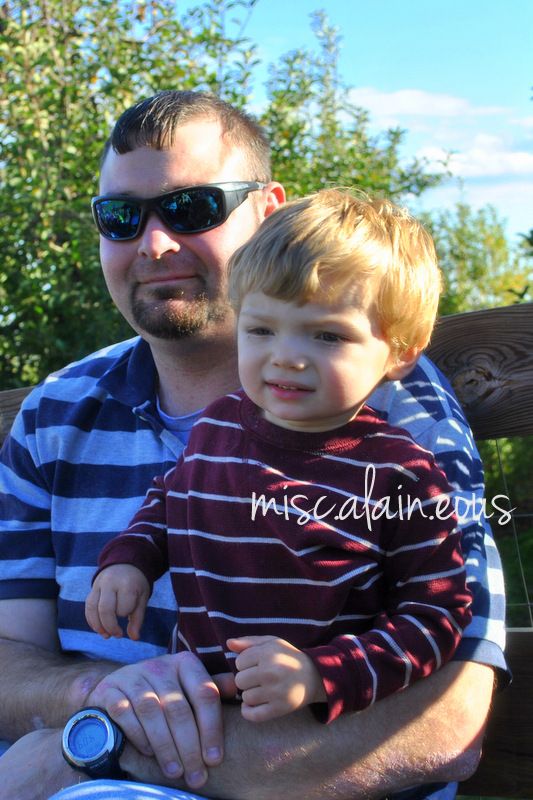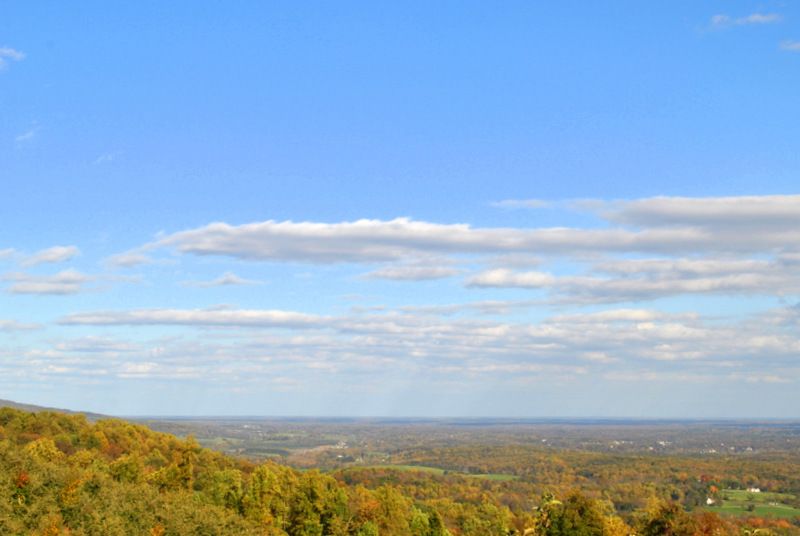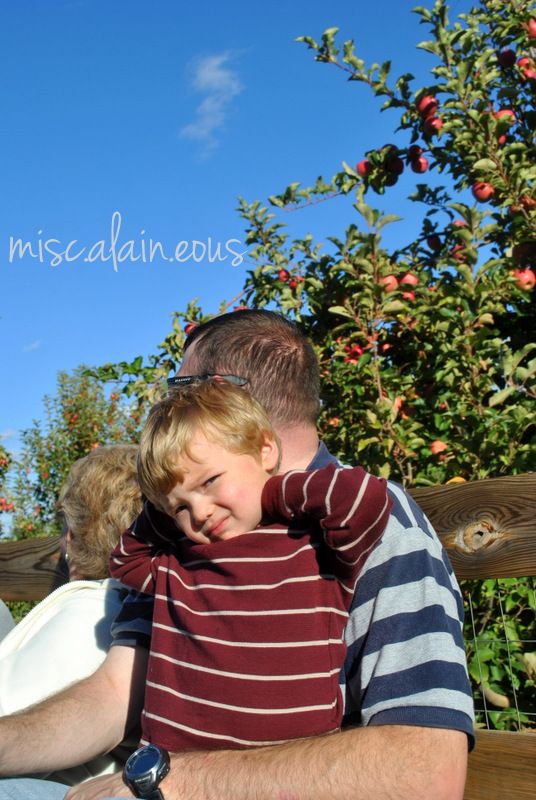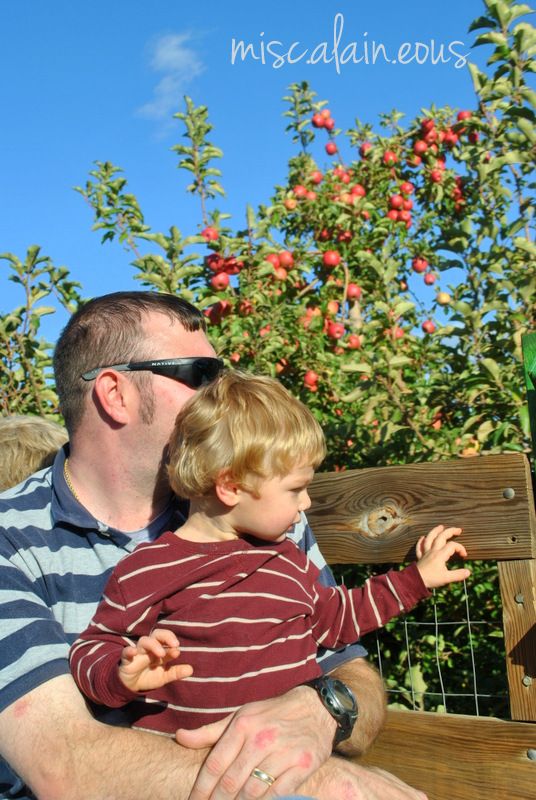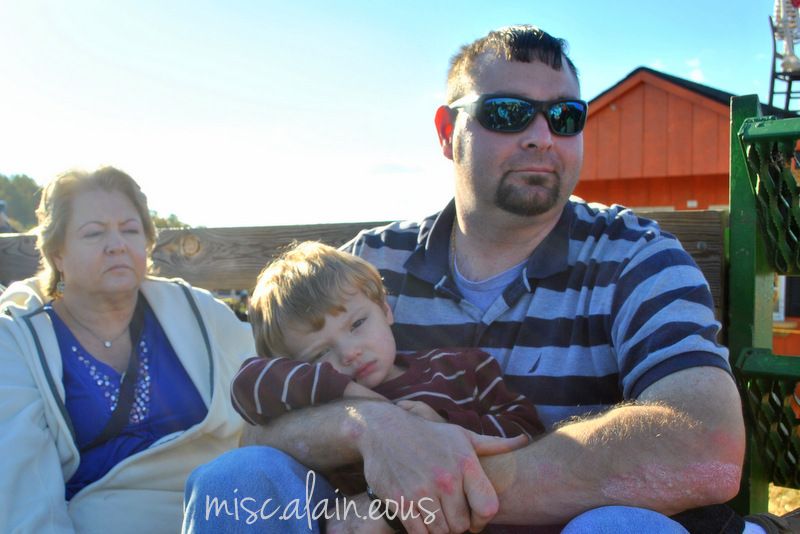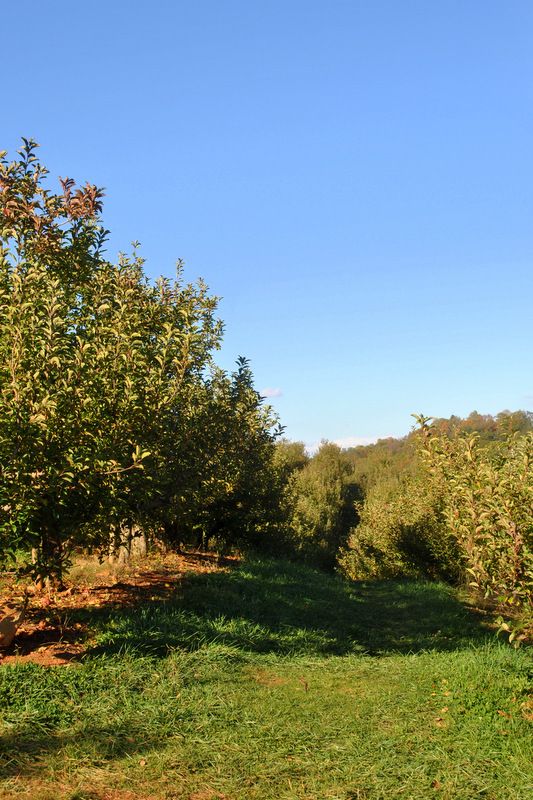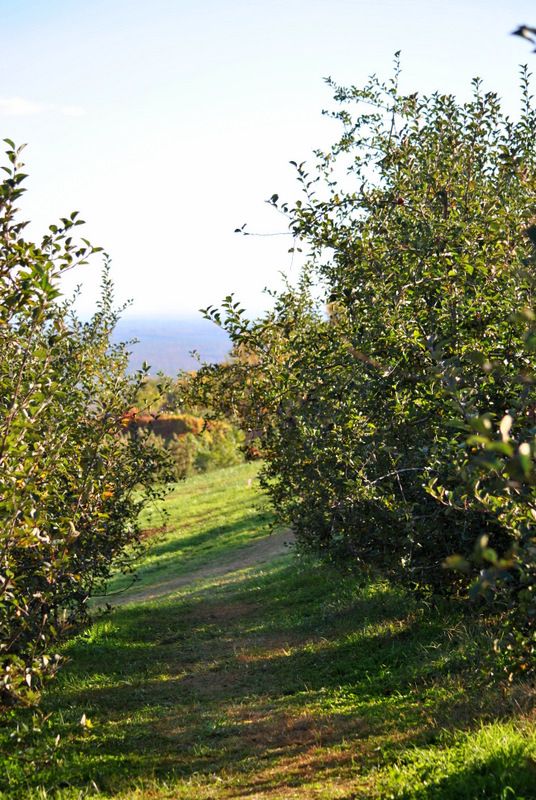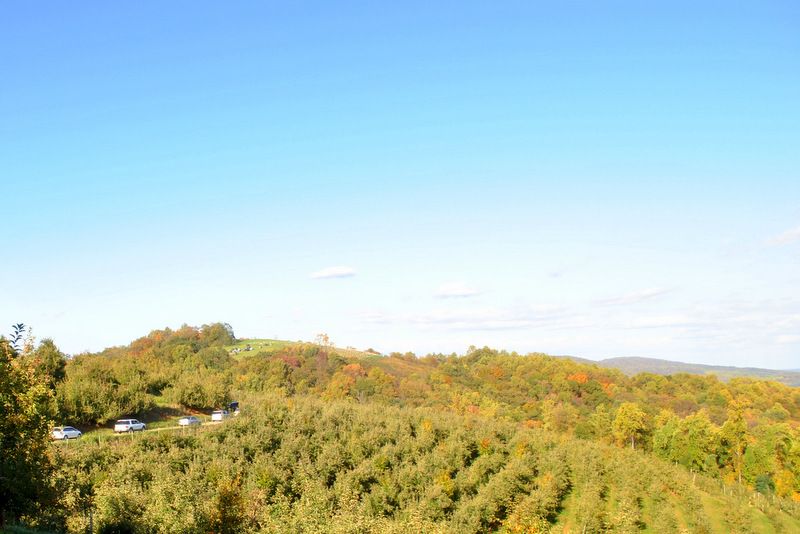 Our trip to
Carter Mountain Orchard
each Fall is a must! This is our third consecutive
year in a row visiting. Will enjoyed the pumpkins (still "balls"), apple donut tasting, mountain
viewing, apple orchard walking, and the hayride. He even picked his own bag of apples at
the end to take home, but has decided he is not a big fan. His daddy made him some cooked
apples that he enjoyed much more than the raw ones! We didn't bring a pumpkin home this time,
but we sure did love that big one that Matt was holding up! Fall is our favorite time of year,
and we loved enjoying this activity with my in-laws in their hometown. I could sit up there for
hours enjoying the apple cider and looking out at the beautiful endless views of Charlottesville!
We got some great Fuji, Stayman, and Gala apples, but if you are in the Charlottesville area
the Pink Lady apples are available starting today! They are the beautiful pink/red ones behind Matt and
Will on the hayride. They are my favorite apples! The perfect combination of sweet, sour, and crisp!