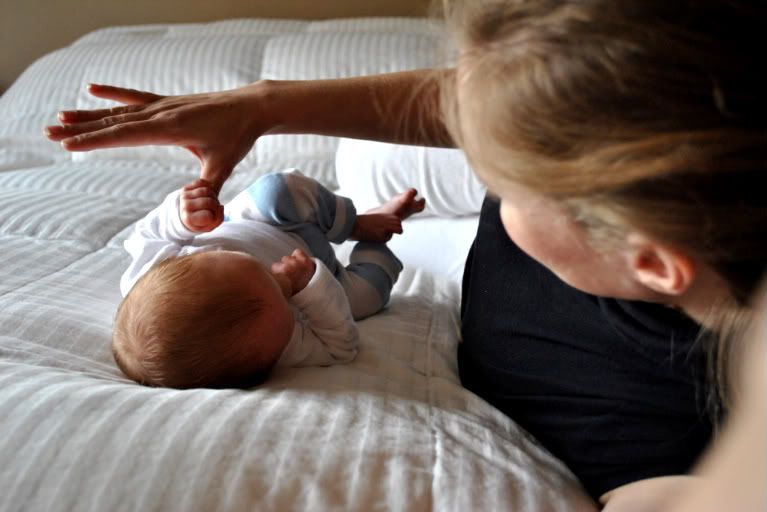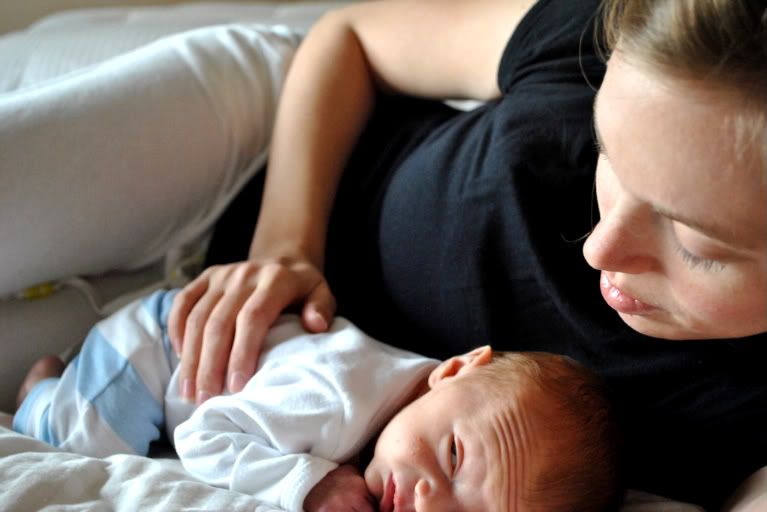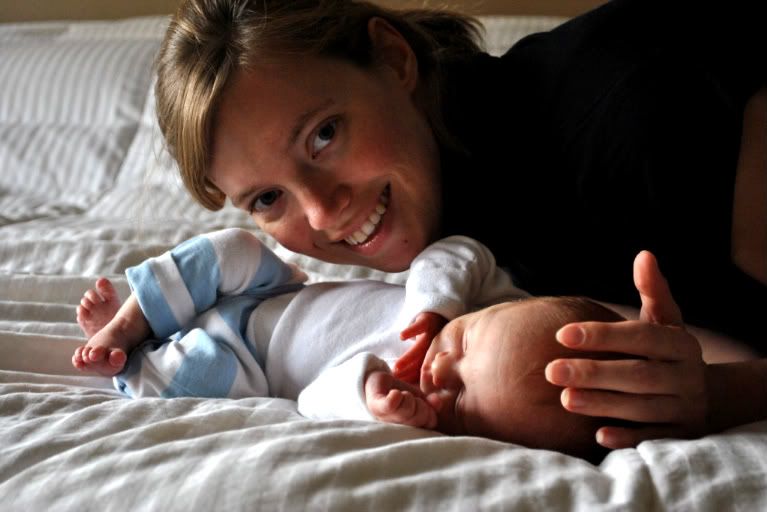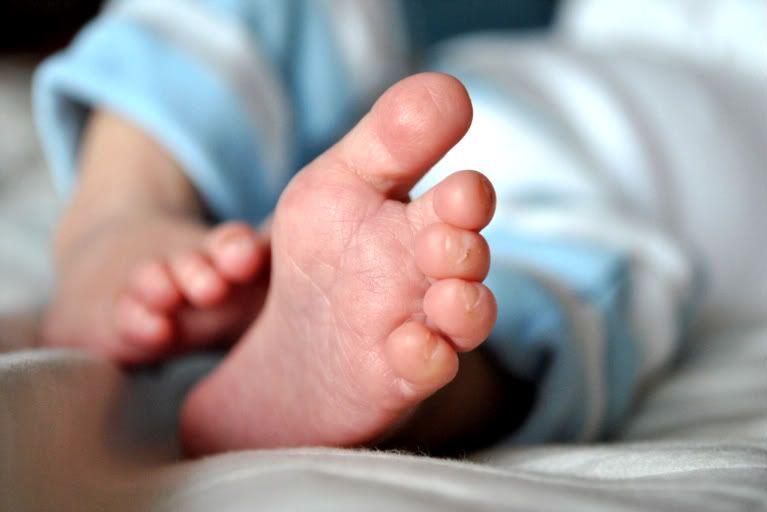 (all photos taken on day eighteen)
My Will,
You have been the most peaceful baby in your first eighteen days with us. You sleep most hours of the day, only waking to eat and peek around a little. You are the most precious sight when you slowly open your mouth like a little baby bird to let me know that you are hungry. Sometimes I am not fast enough to get food to you and you start to eat your hand, but you never cry or scream for food and that makes me glad. You love bath time in your baby tub and spend your time looking around and splashing as you move your hands, not realizing yet what you are doing. The only time you cry is when a wet wipe touches your behind. I can understand this and I promise I will soon learn how to use the wipe warmer to make the experience a little more enjoyable for you - pinky swear. You absolutely melt my heart when you turn your little head to the sound of my voice or snuggle your head up to my neck. I cannot wait to see more of your personality emerge as the days go on. And to think you aren't even supposed to be here yet - I can't imagine my days now without you in them!
Love Always,
Momma
I am linking up to Emily's blog for embrace the camera - my first edition!