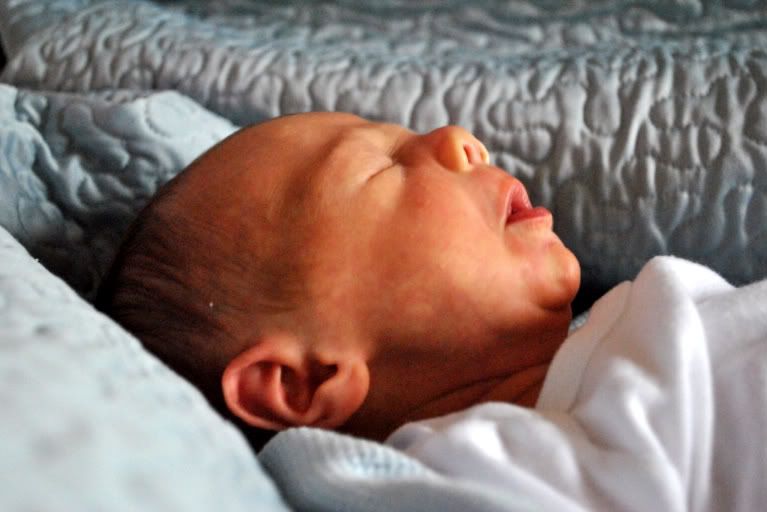 Will is currently in the 50th percentile for his length, 10th percentile for his weight, and 20th percentile for head circumference. They suspect he will soon be off the charts for length - courtesy of his 6'-5" tall daddy. I am so glad that we got him up to 6 lbs 14 ounces which was a gain of 1 lb in a week.
I know that Will has many, many firsts in his future, but I was thinking about the firsts that he has already experienced. I can confidently say that they are far beyond what I experienced in my first seventeen days of life. For example, he has experienced his first Thanksgiving Day, his first hospitalization (other than birth), and his first funeral attendance (my uncle passed away on Thanksgiving after years of battling Alzheimer's).
Speaking of other firsts... Will is the first grandchild on both sides of our family. Matt is an only child, and my brother, being five years younger, doesn't have children in his near future (we hope). So far, Will has met all of his grandparents except for my dad - though we are anxiously awaiting his visit this weekend. My Grammie finally came back from Europe, and was quickly informed about his early arrival. I am so glad that she got to meet him at the funeral services. He was a perfectly behaved little boy (other than a little snoring during the quietest parts of the service).
I have to confess that I have been very lax about taking photos, which is really not like me at all. I have no photos of Will with my mom or any of our other family during their visits. I promise I will get better about this!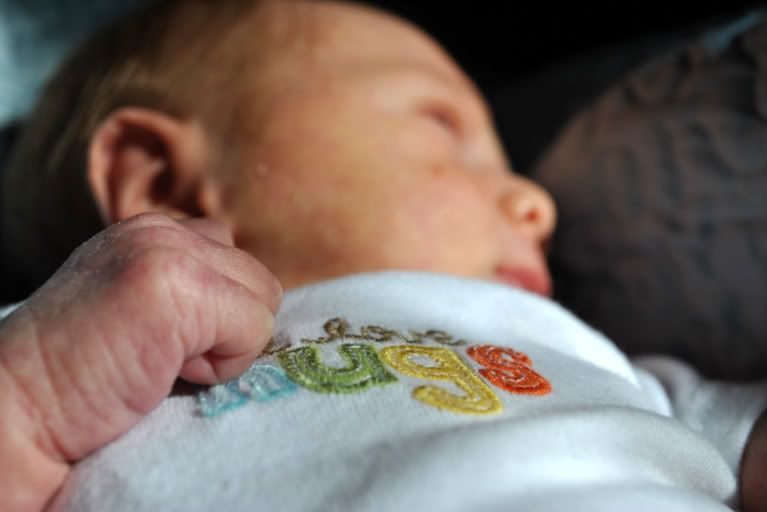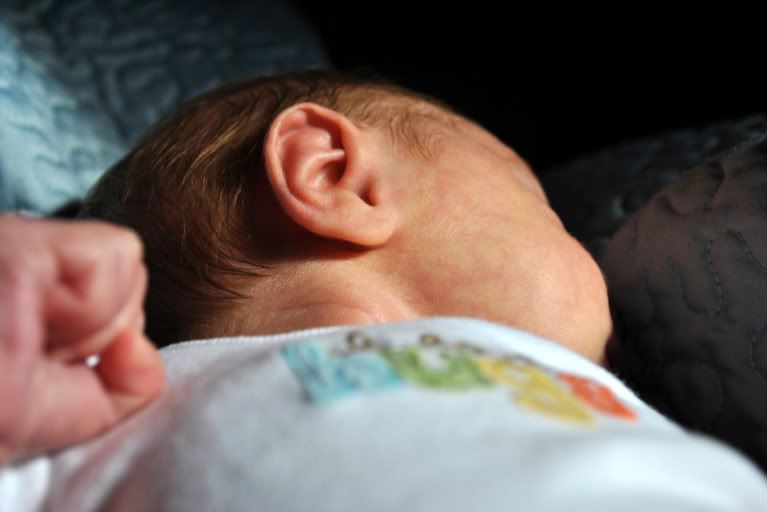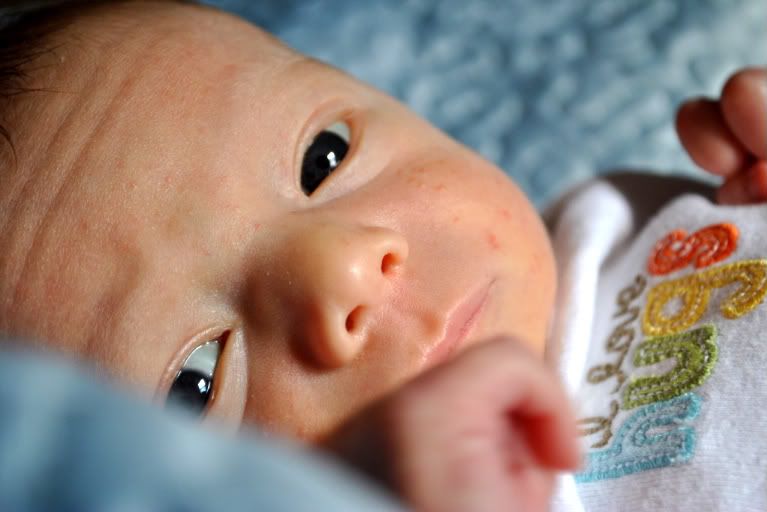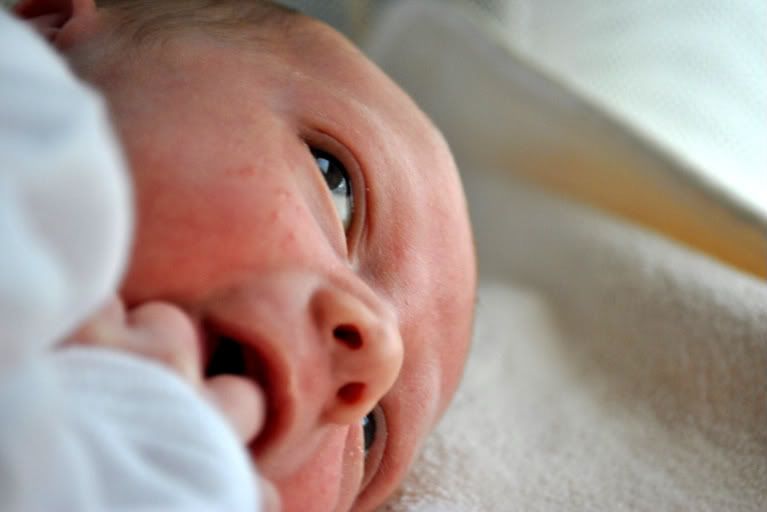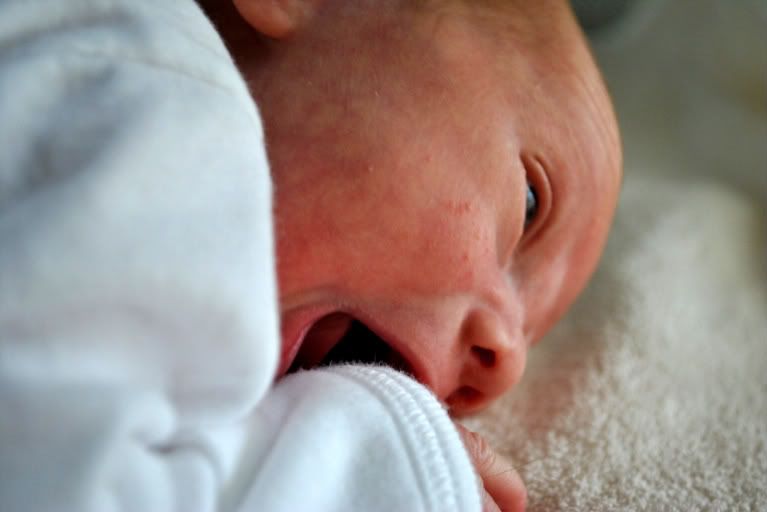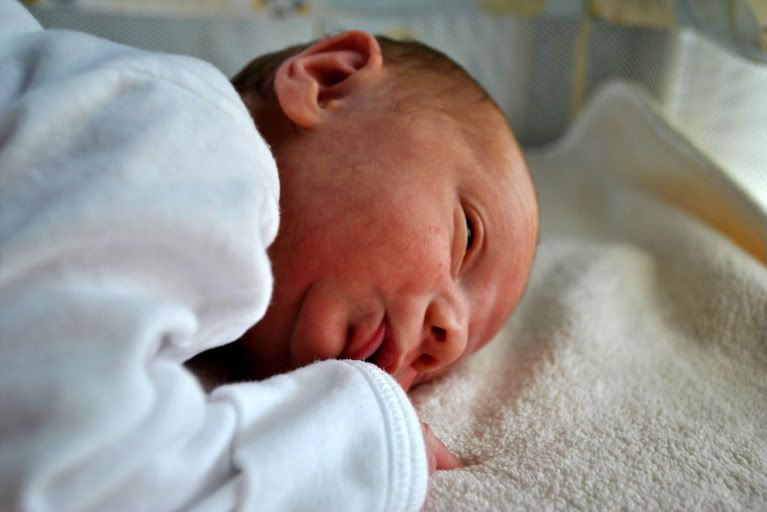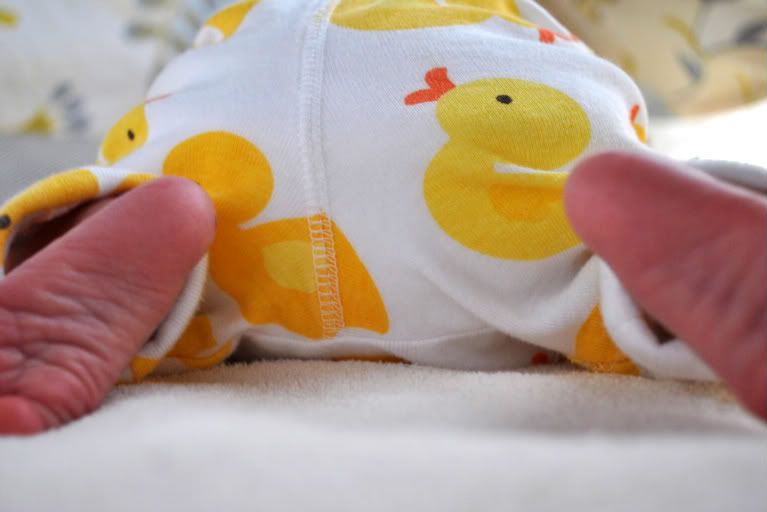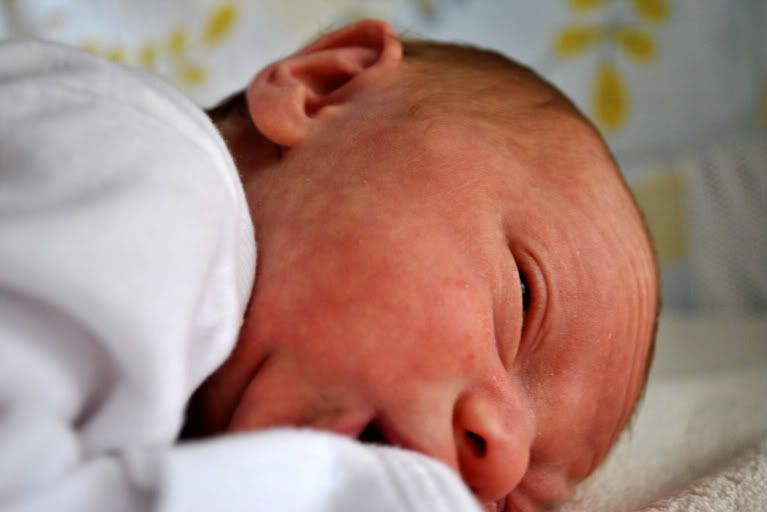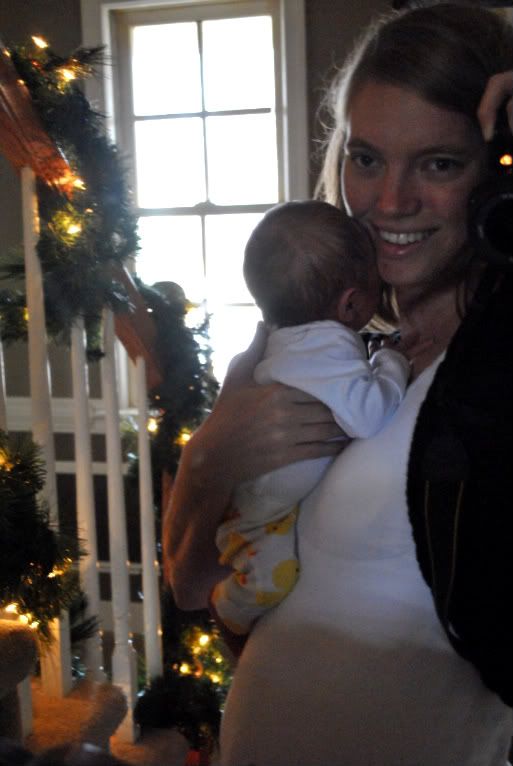 (all photos taken on day seventeen)