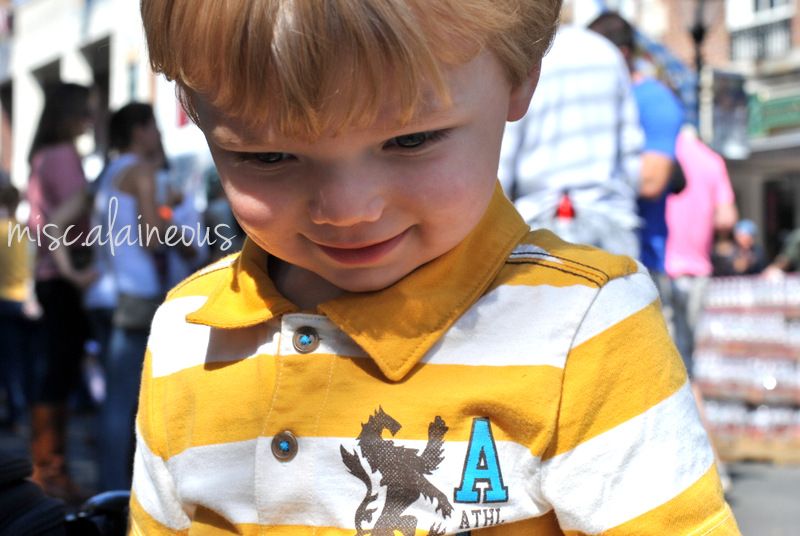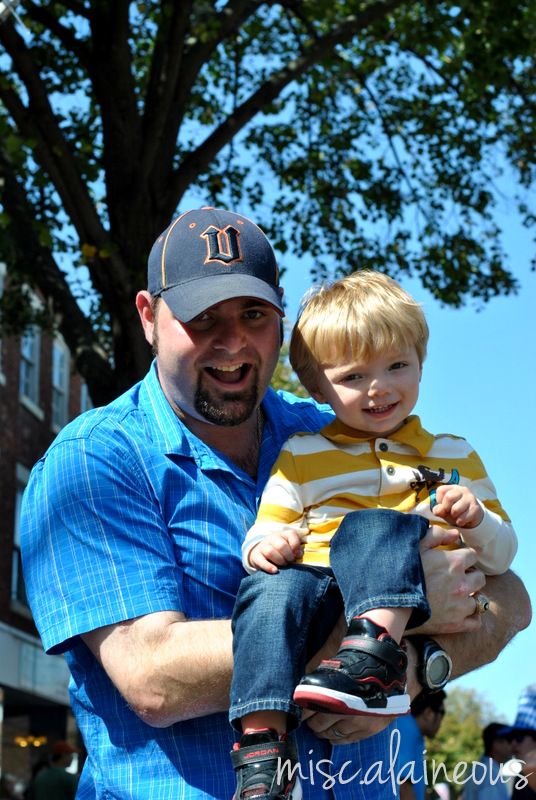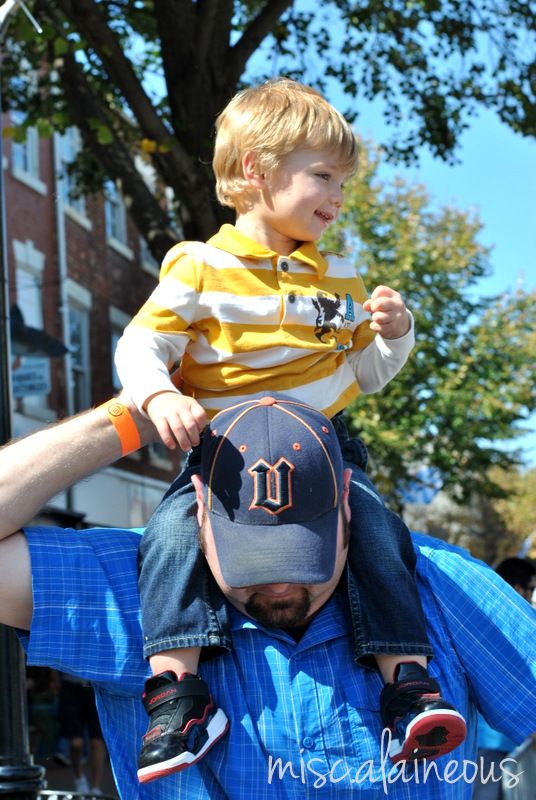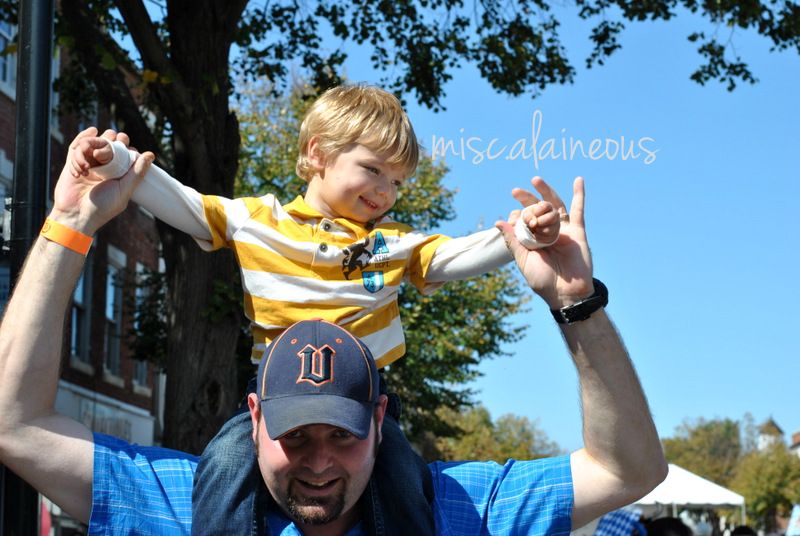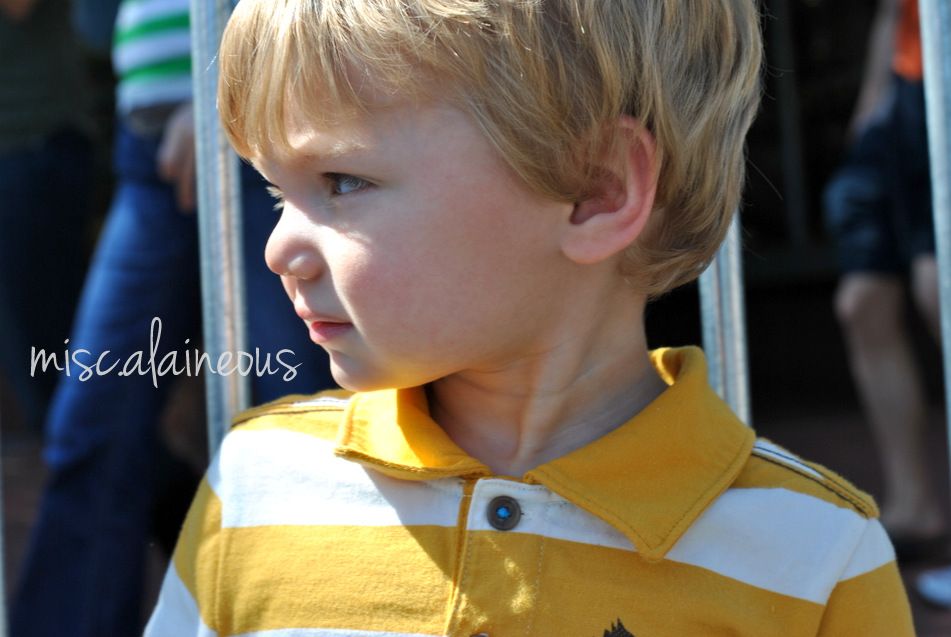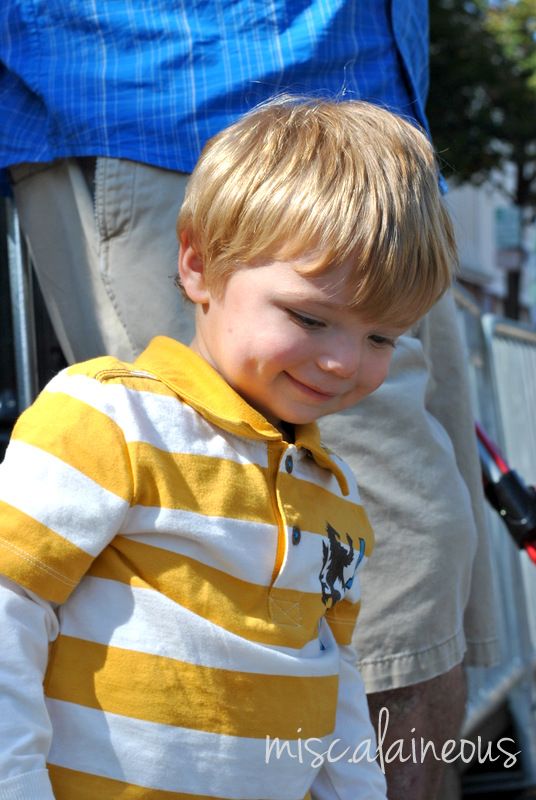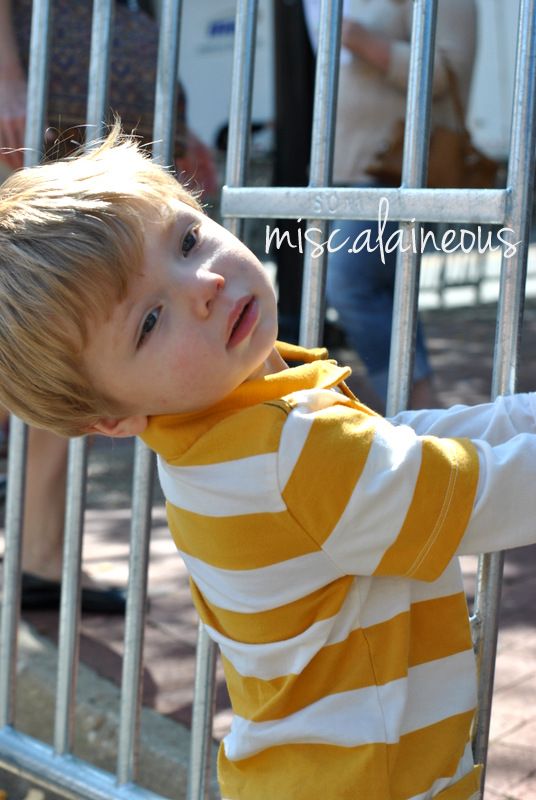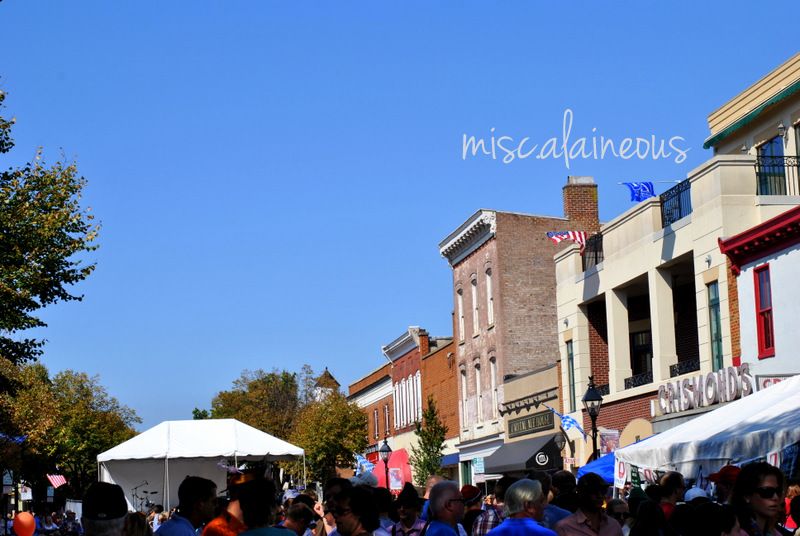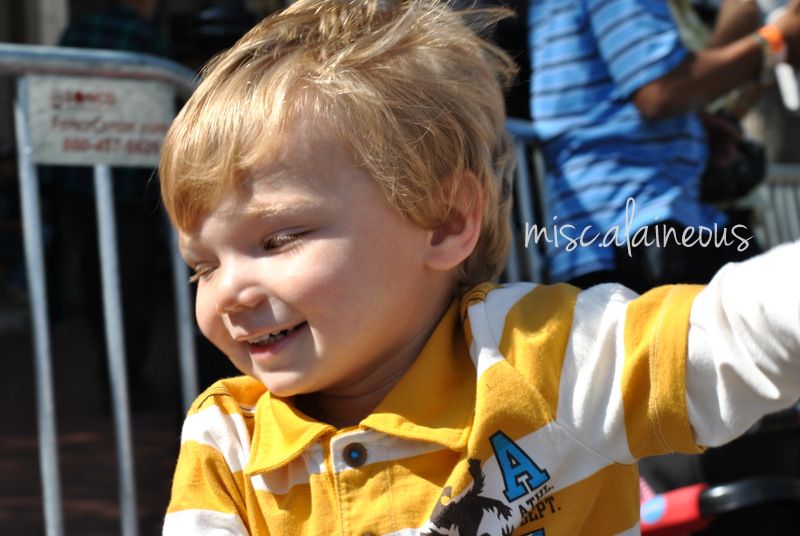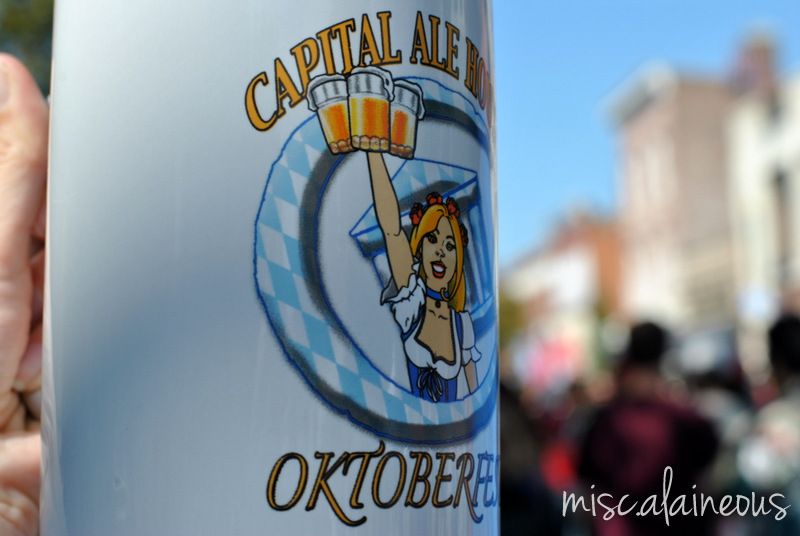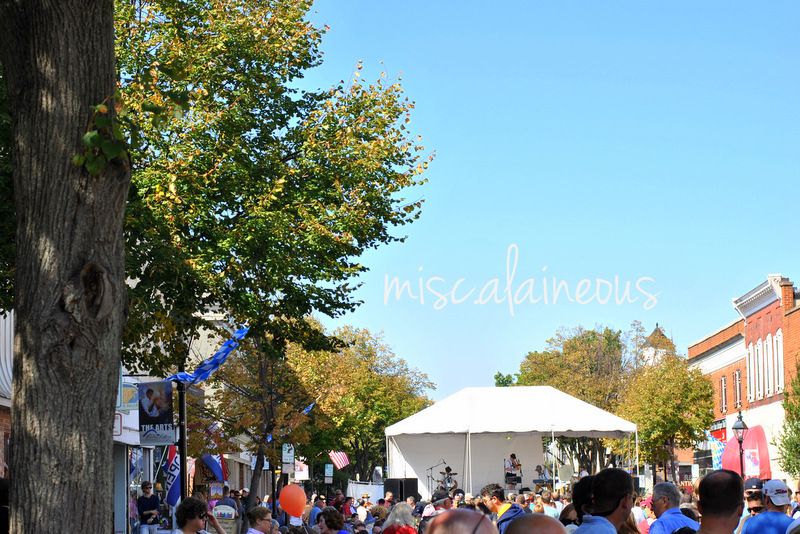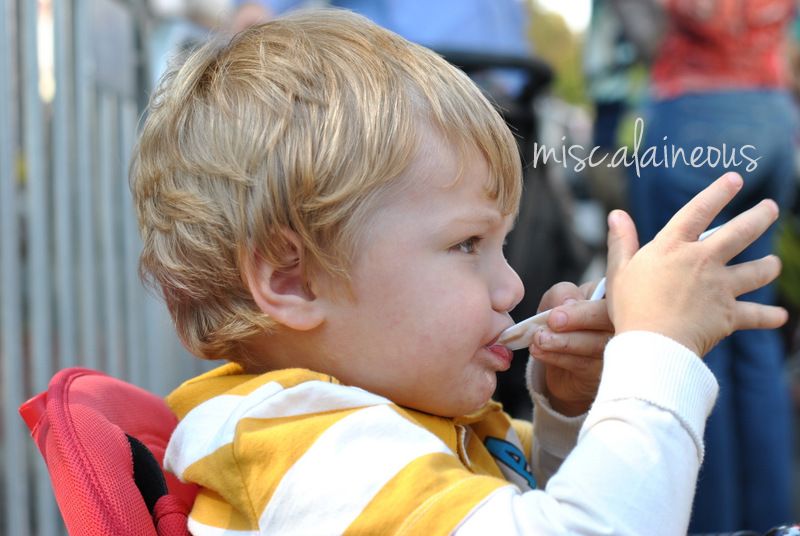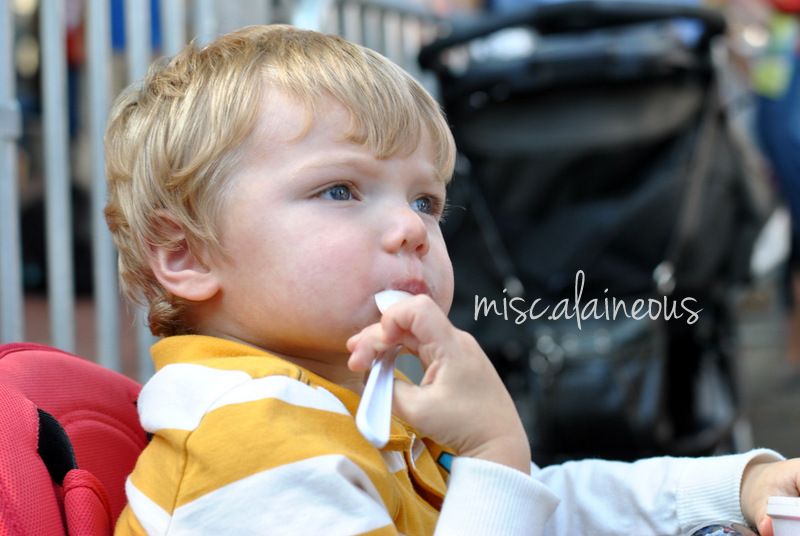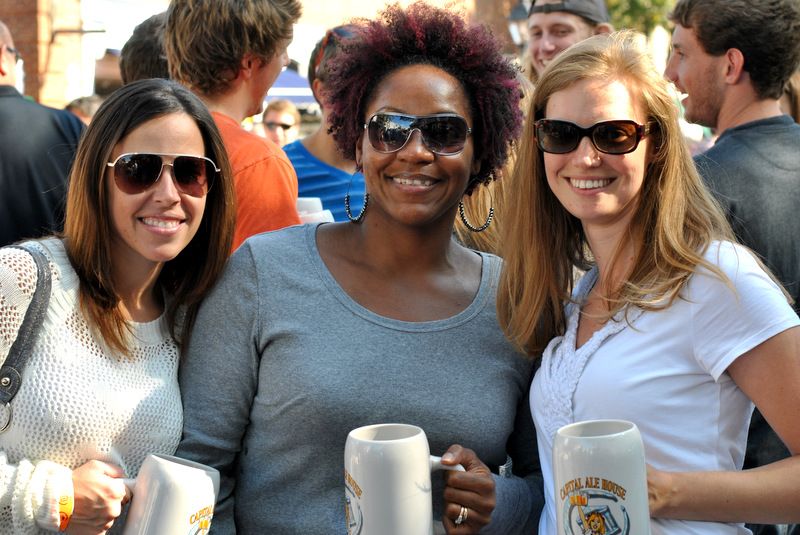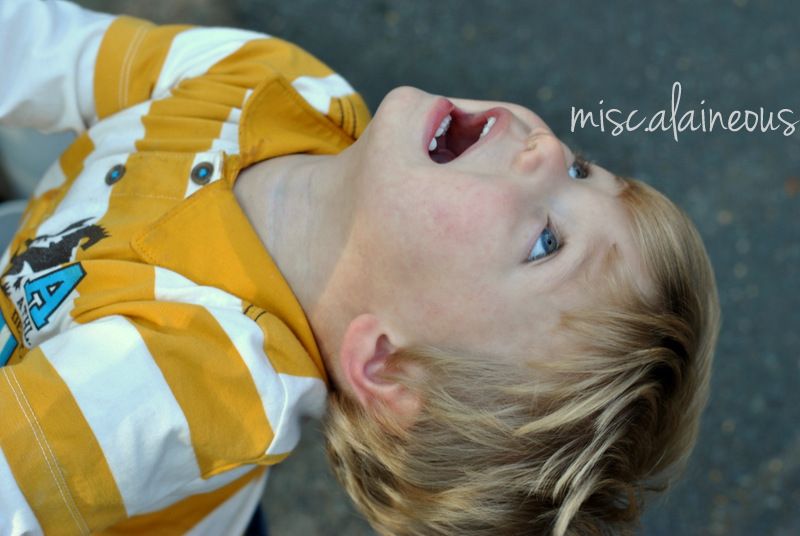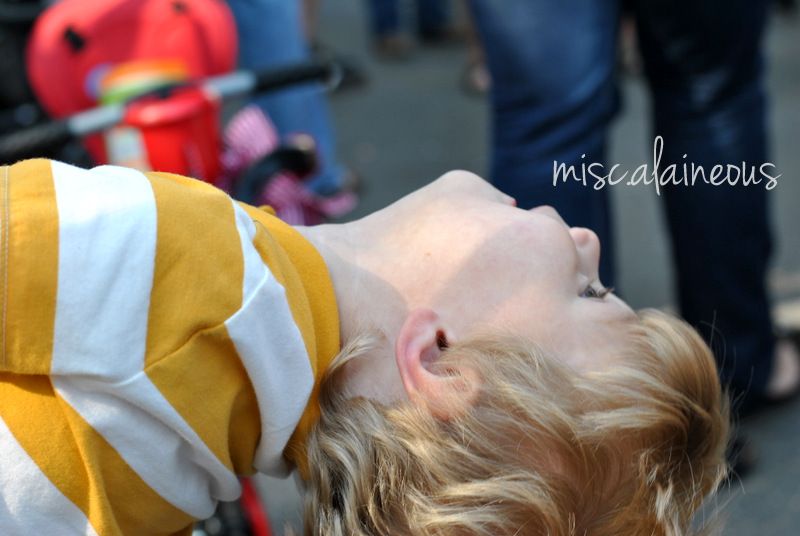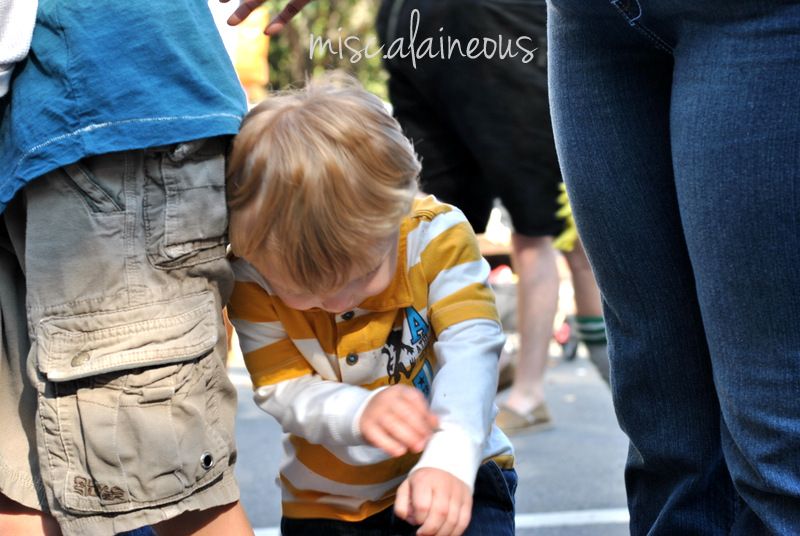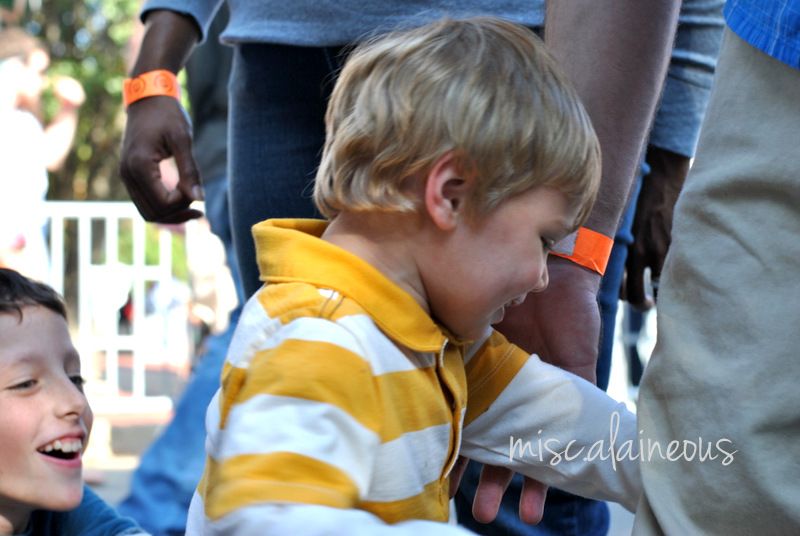 So, yeah, maybe there were a lot of college kids and adults of all ages getting their
drink on in the streets of downtown for Oktoberfest, but there were also quite a few children,
toddlers, and babies in tow. Will was one of them! He had a blast being the center of attention,
running, spinning, hanging, dancing, sitting on daddy's shoulders, and, of course, eating
ice cream (never fails). We met up with my best friends, and got to catch up for a few hours.
It was a very fun day full of festive German music, dark beer, friends, and family fun!