we took the snake roads toward Lake Lure, and stopped to take a shot of "the beach"
(Lake Lure is a beautiful lake in my parents county that is surrounded by mountains,
and was one of the filming locations for the classic movie, Dirty Dancing. I have
fun memories of lake house high school parties and July 4th fireworks here!)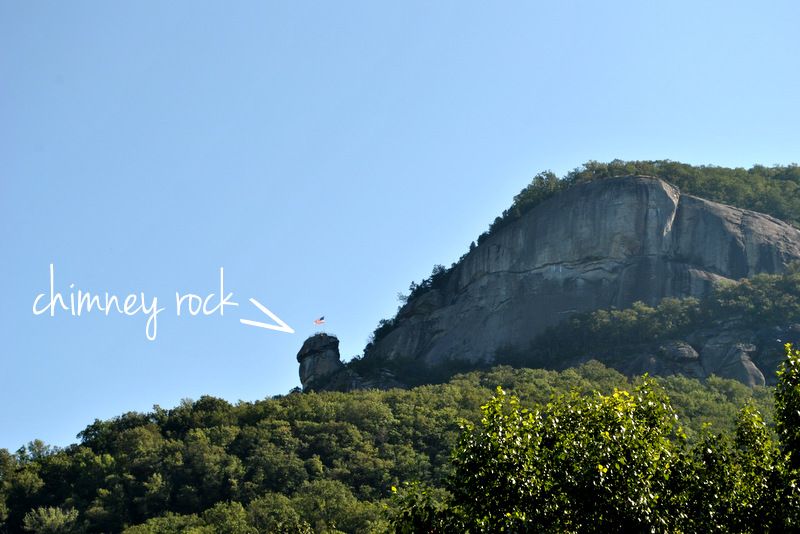 we made our way up the road to Chimney Rock, and stopped in for ice cream
(you can probably guess what everyone jokes that Chimney Rock looks like from a far)
and then to burn off some sugar, we walked down to the river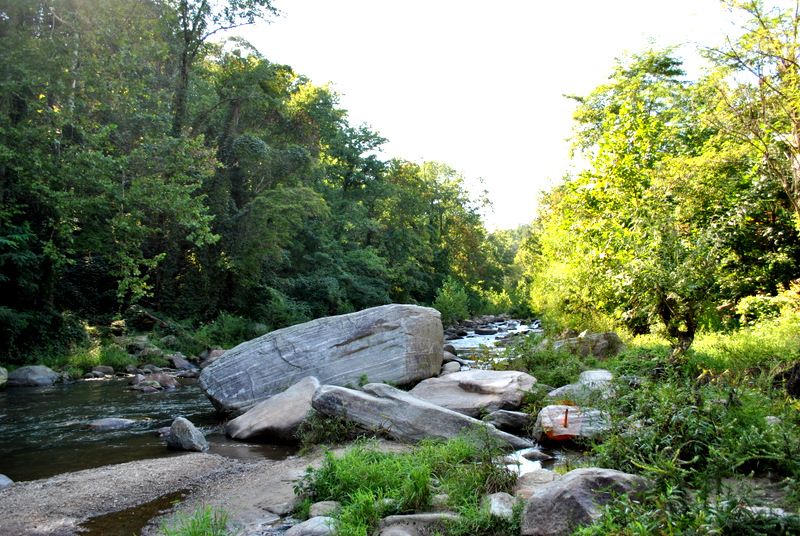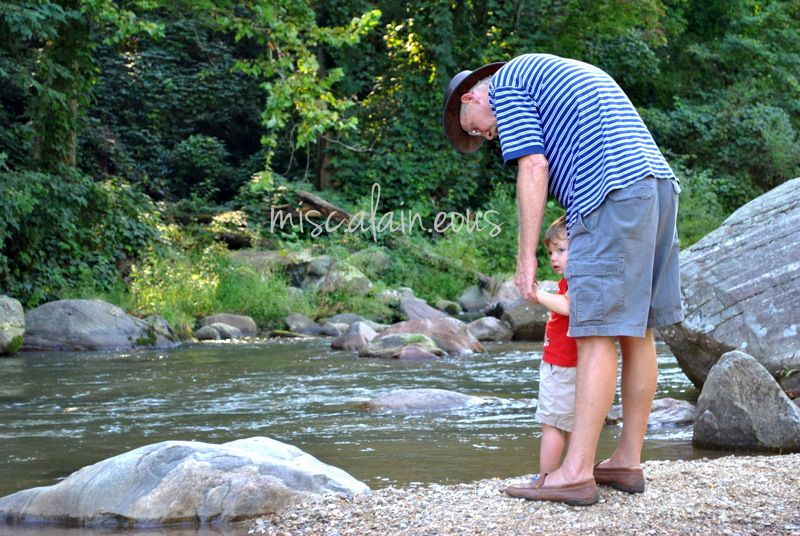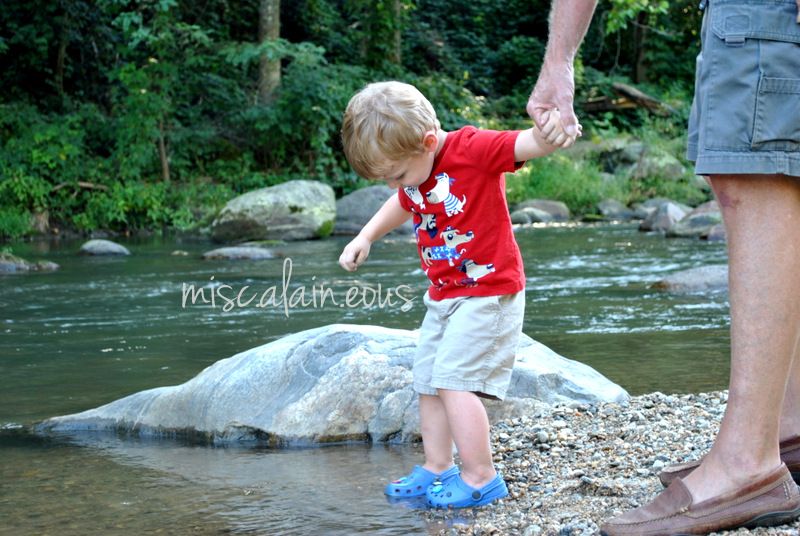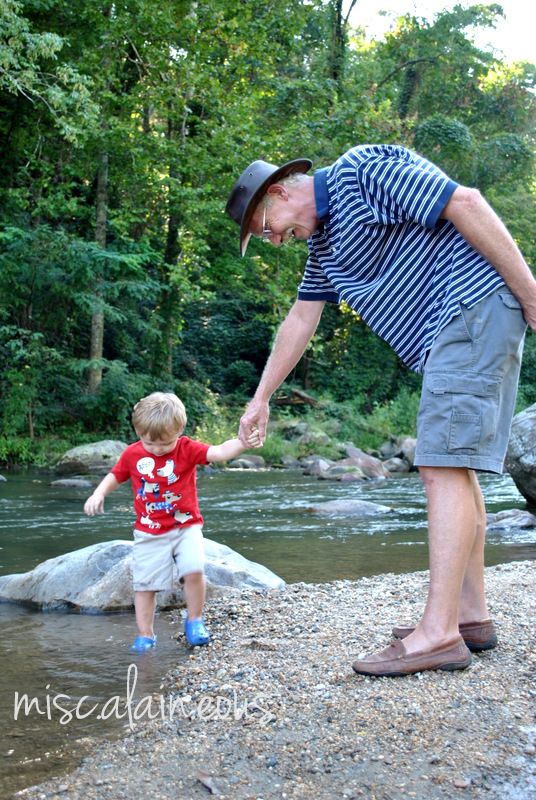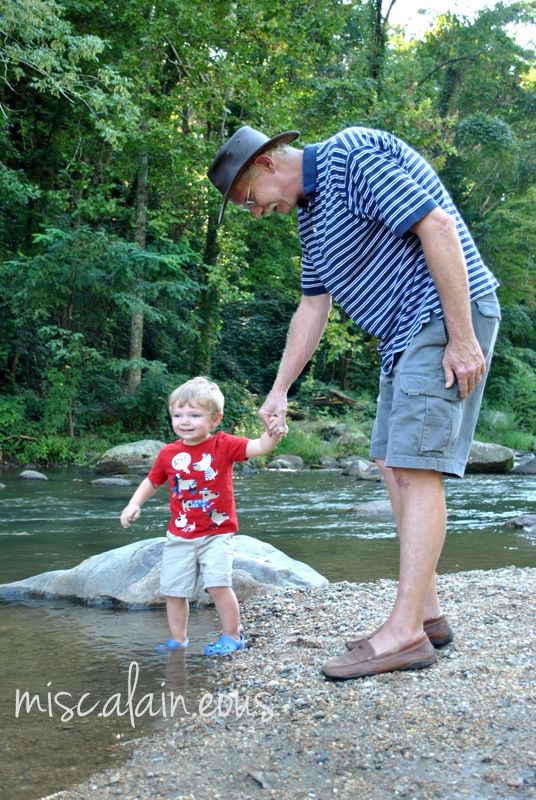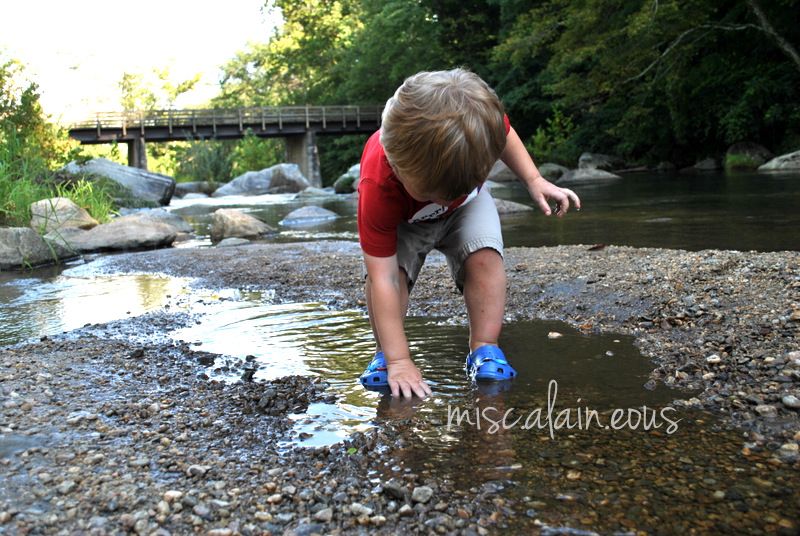 Will was a little timid at first, but he quickly fell in love with the cold water.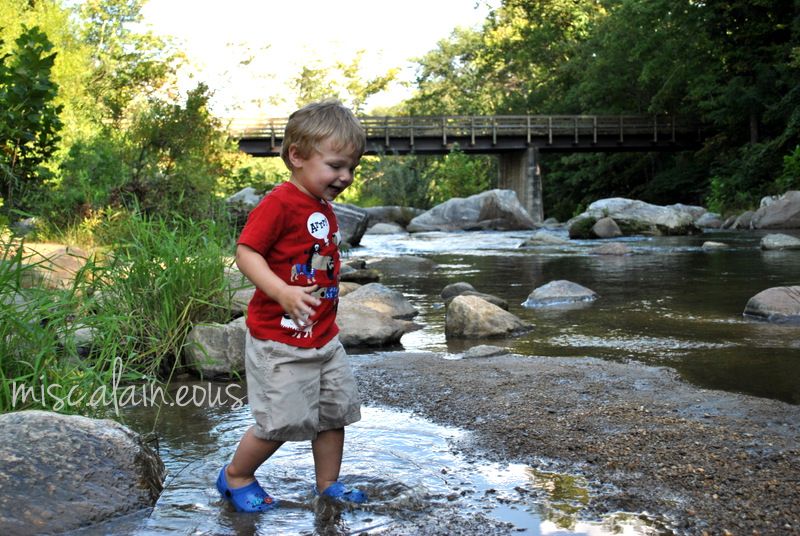 I'm pretty sure he thought this was the biggest puddle he had ever seen, and he couldn't get enough!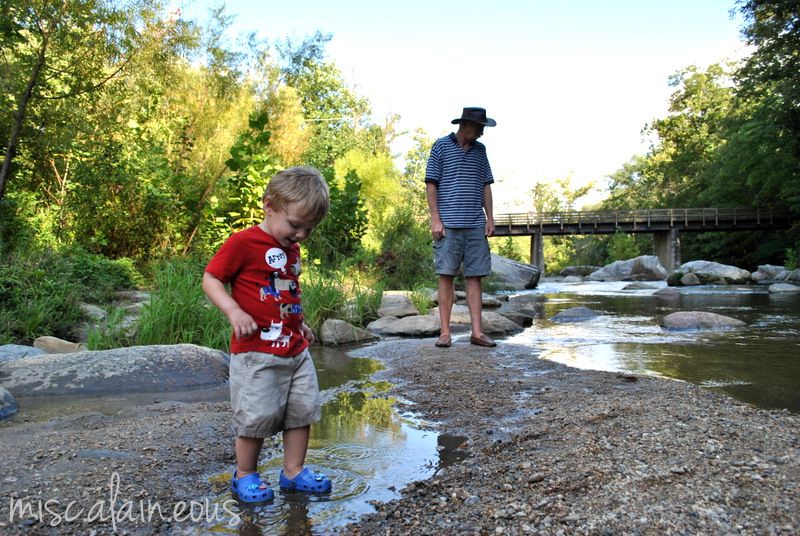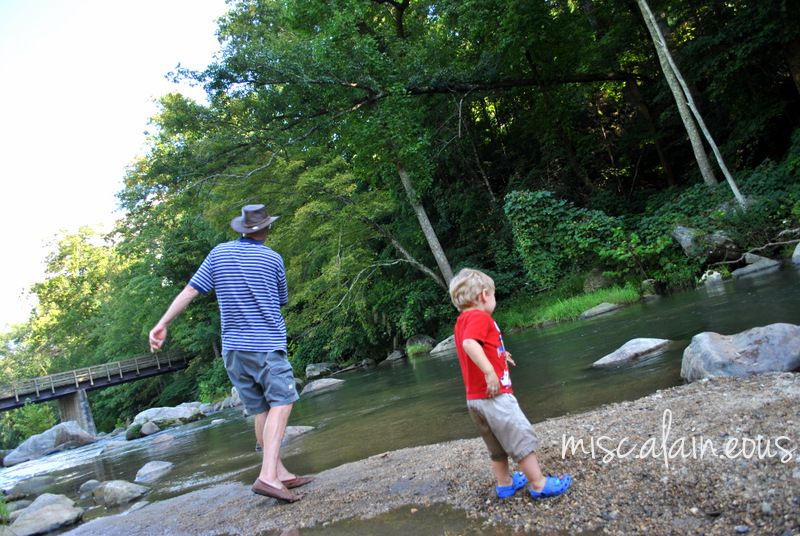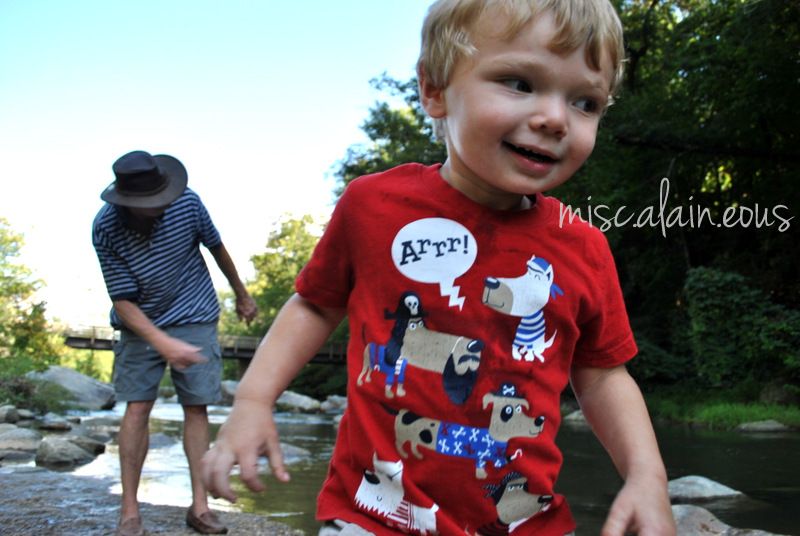 daddy was showing off his rock skipping skills, but Will was far to excited about
his new surroundings to stop and watch the rock as it skipped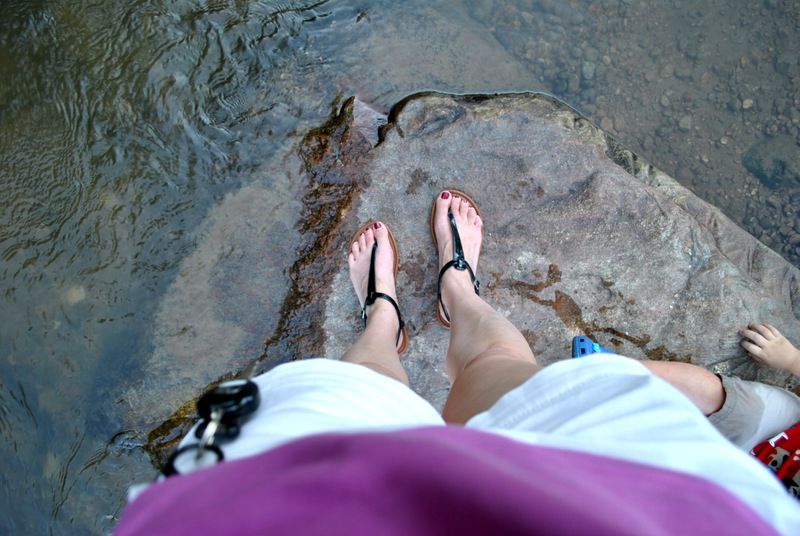 I obviously wore the wrong shoes for walking on the rocks, but I still made it!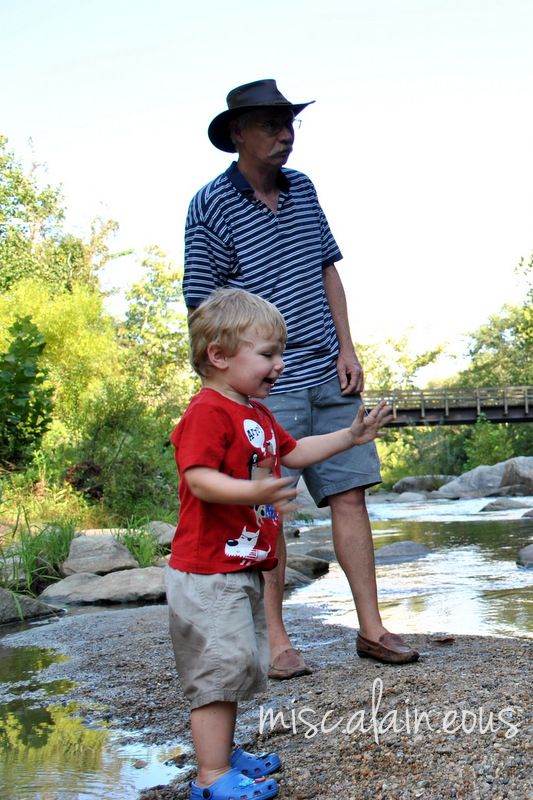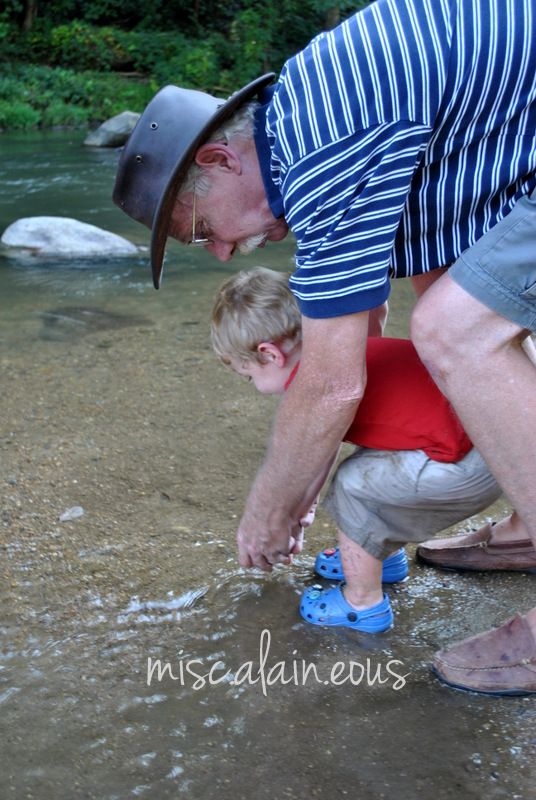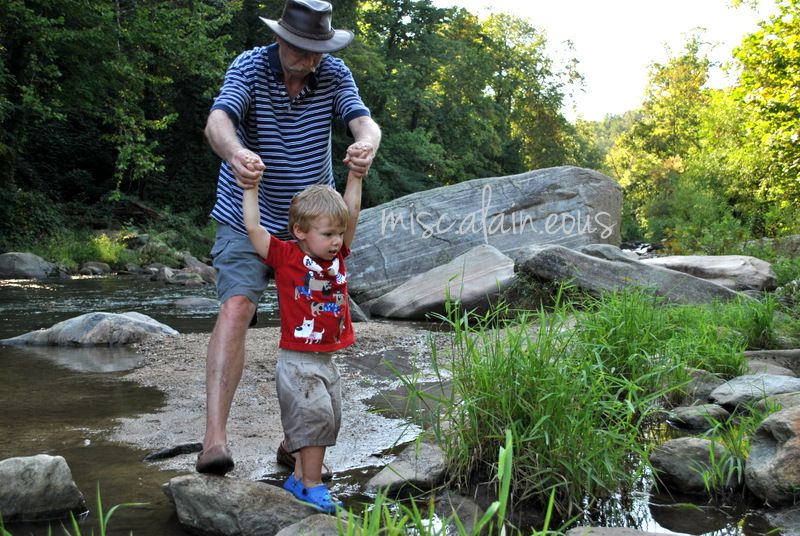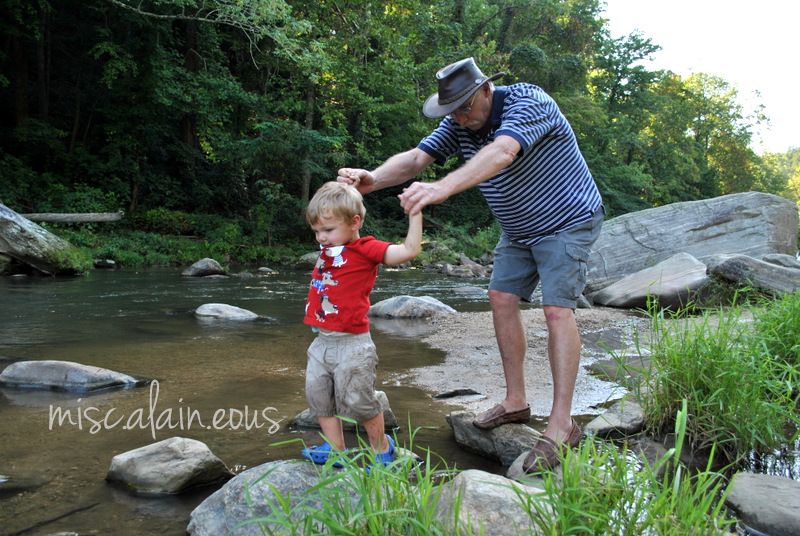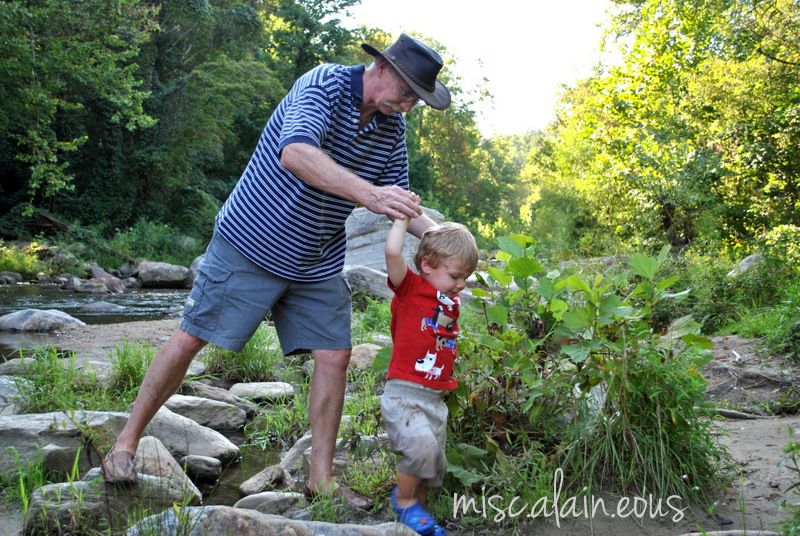 so long, Rocky Broad...