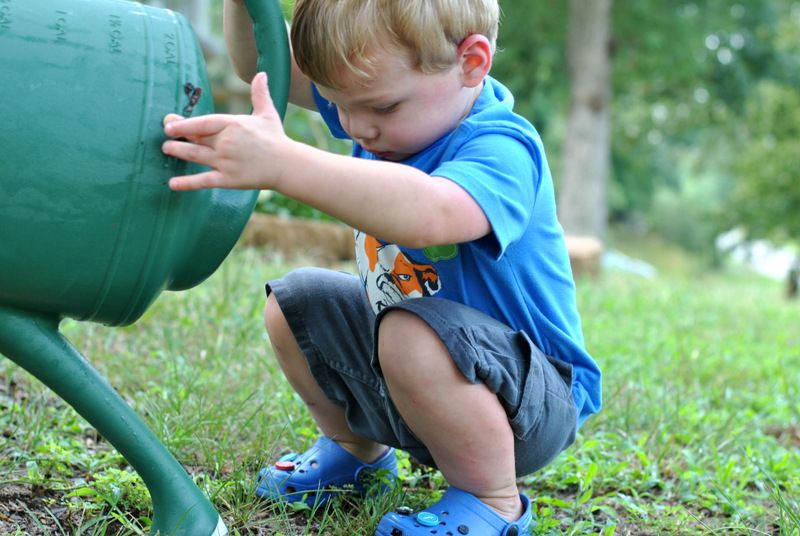 Now, this is a boy after his Grandmama's heart if I have ever seen one.
My mom is very well known for her love of gardening, and with her passion comes lots
and lots of watering. So much watering, that it is almost impossible to keep up
with during a dry Summer. Will is preparing himself for the challenge of her yard: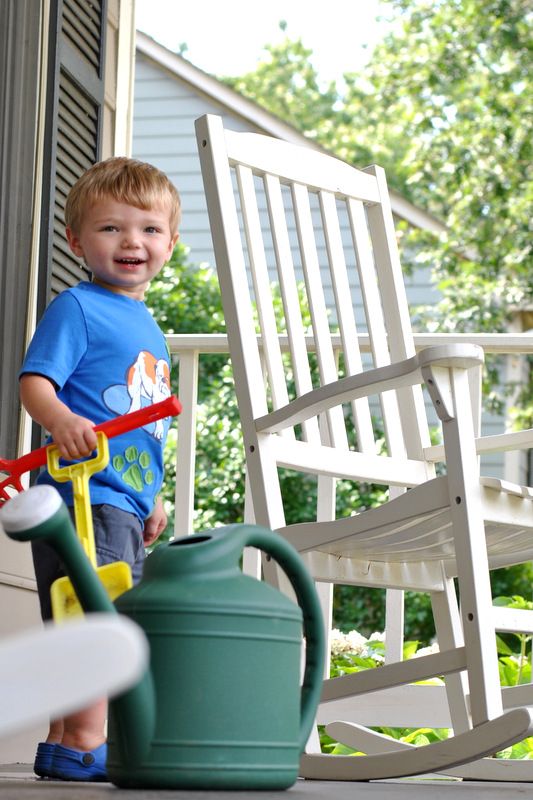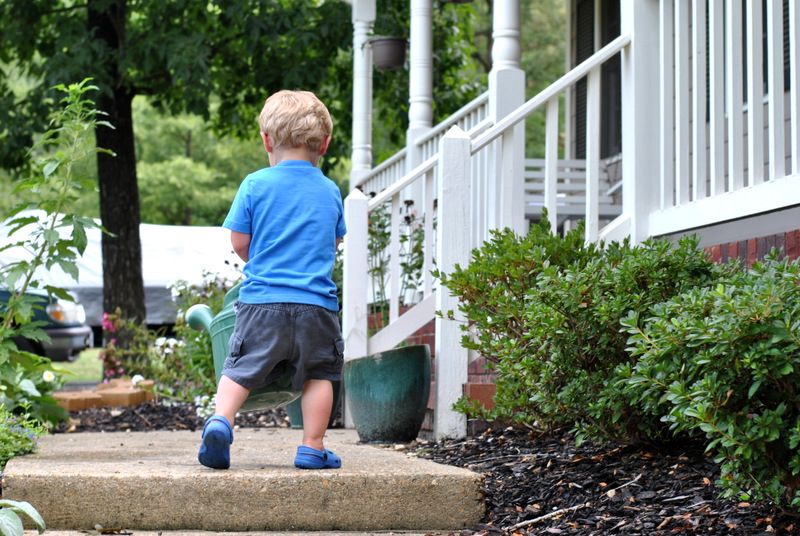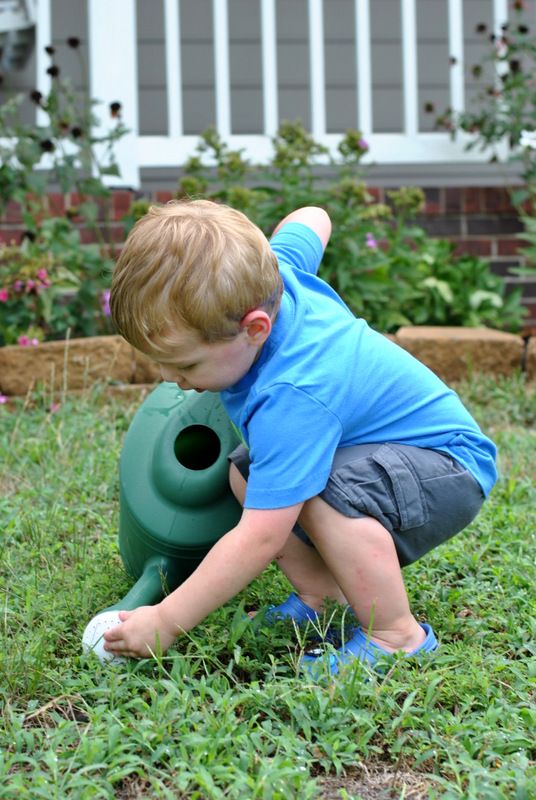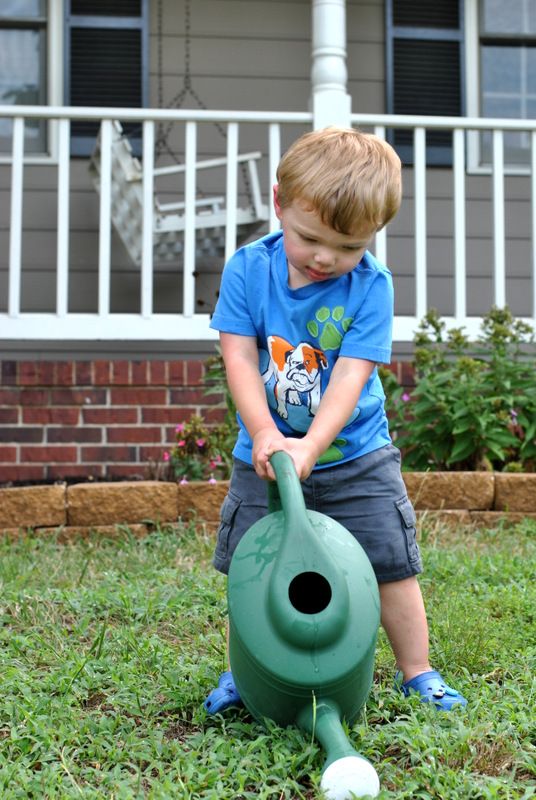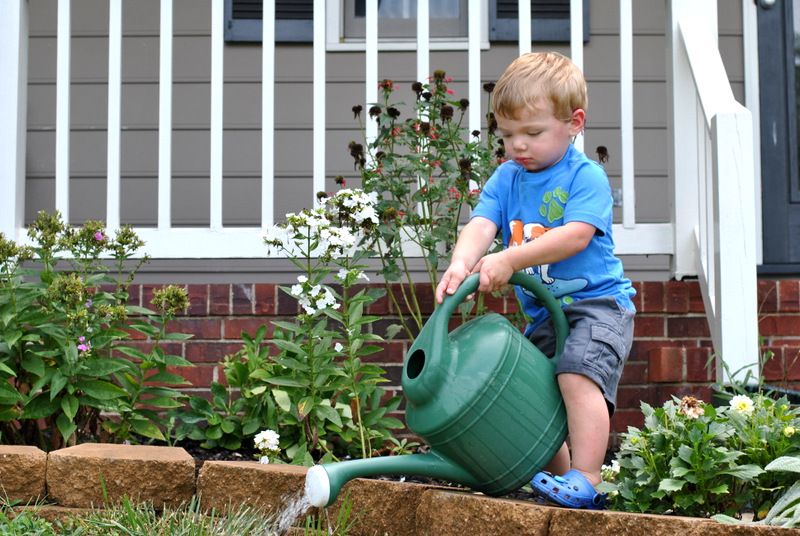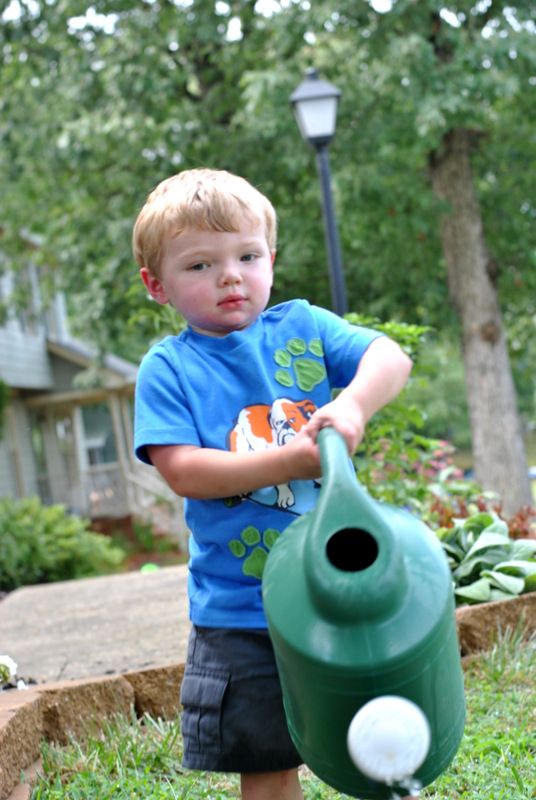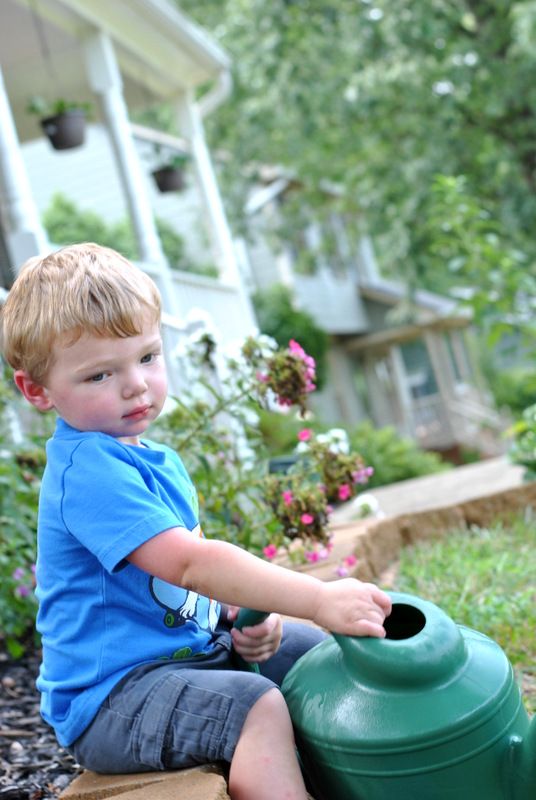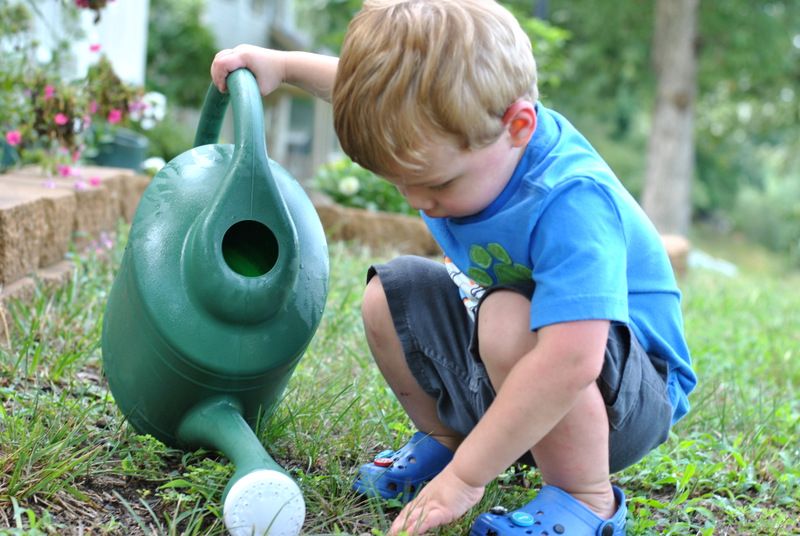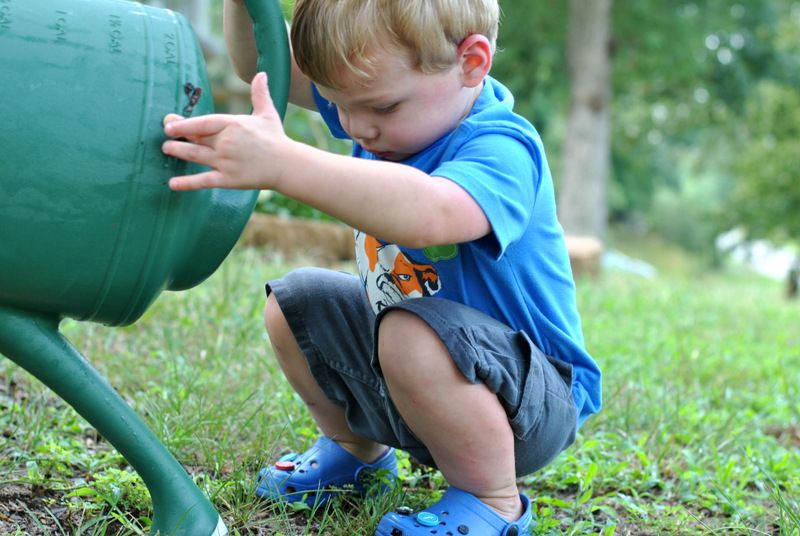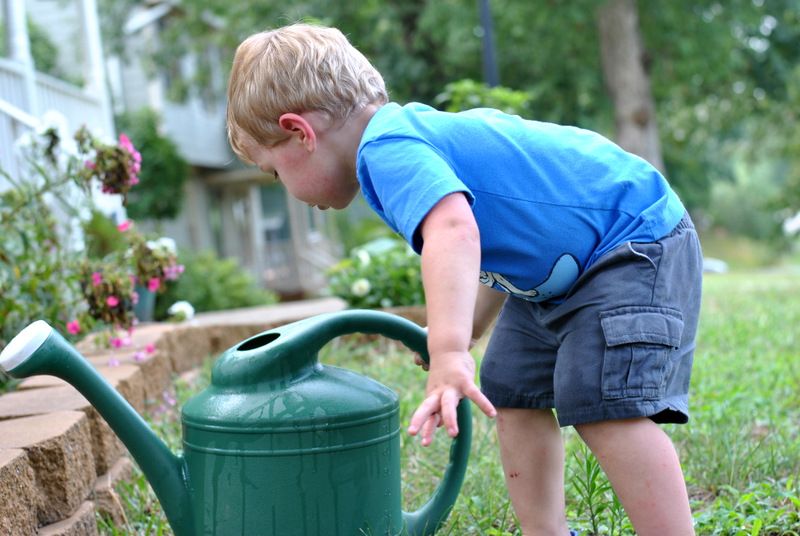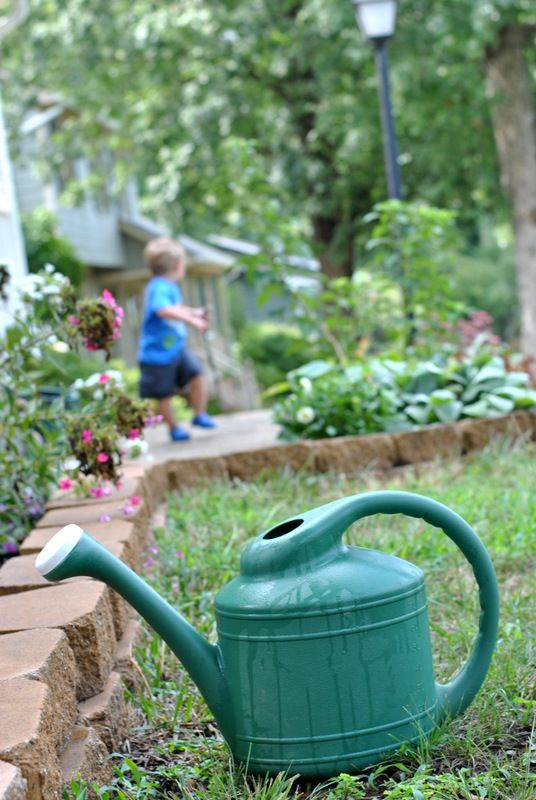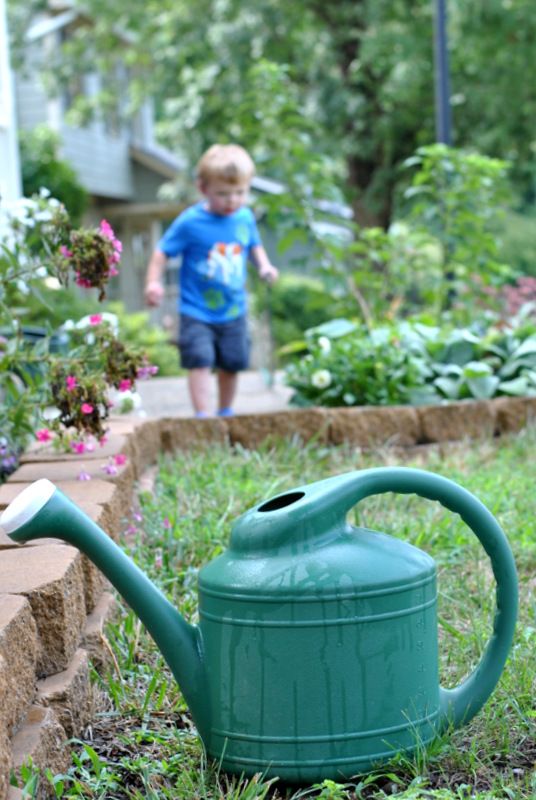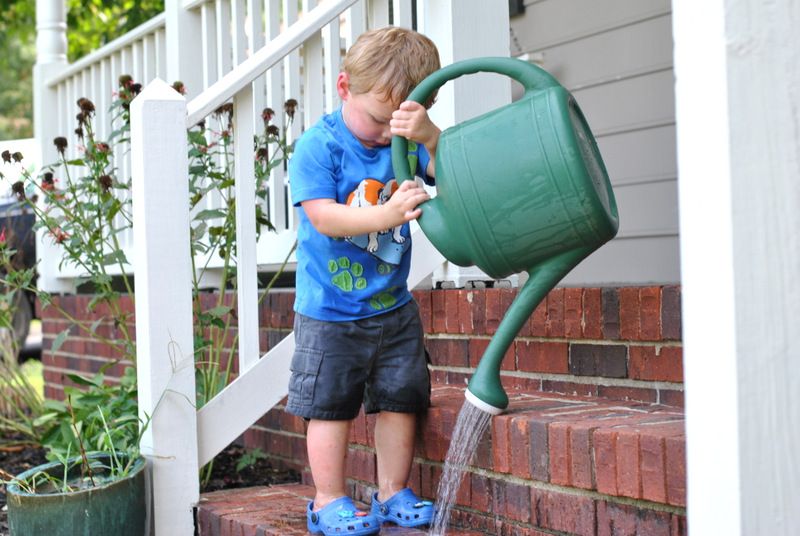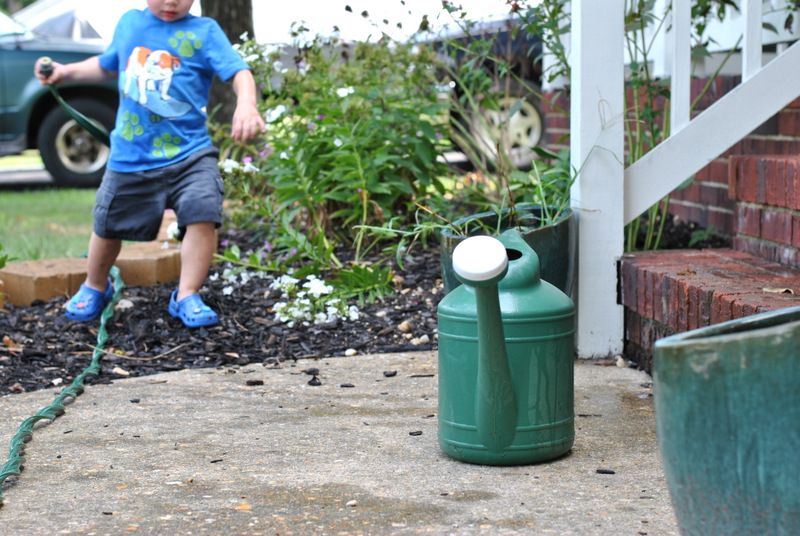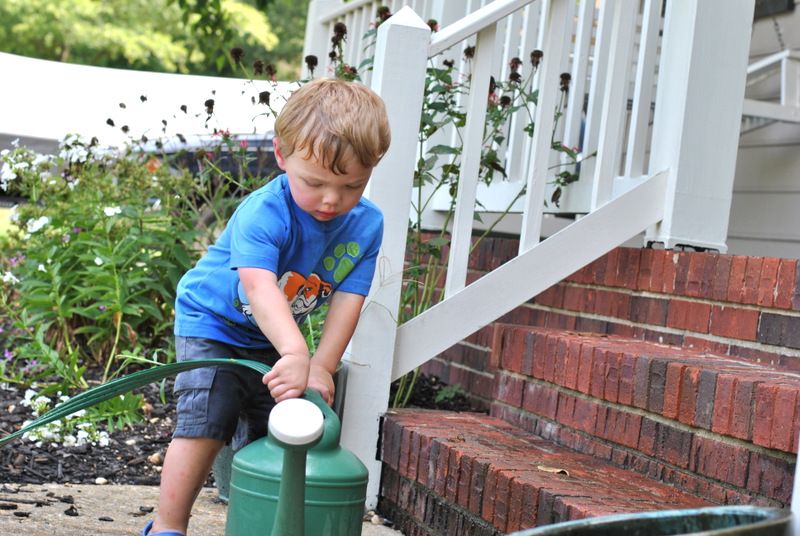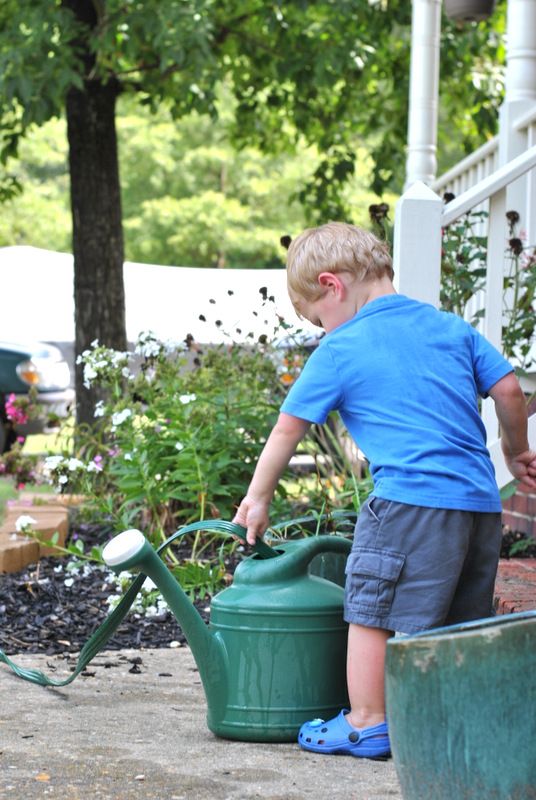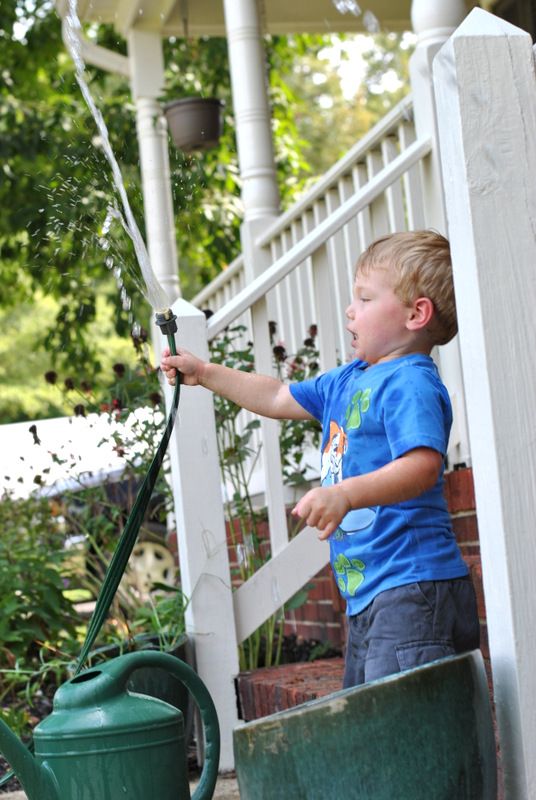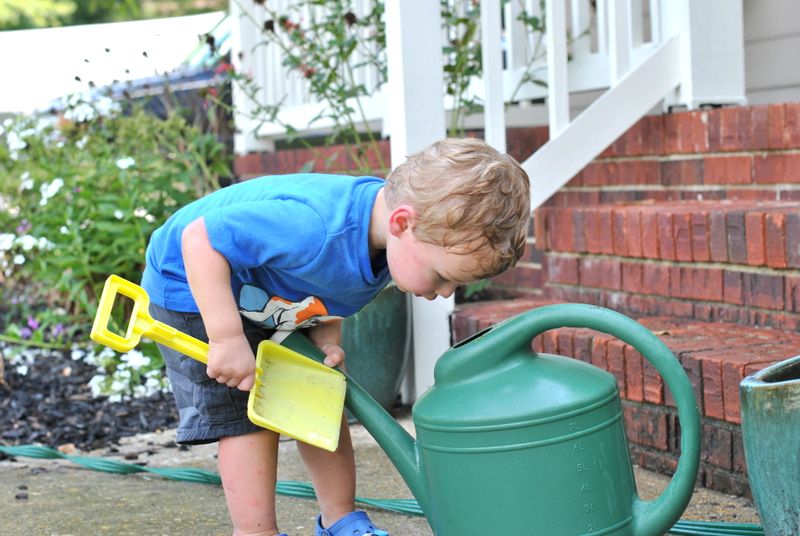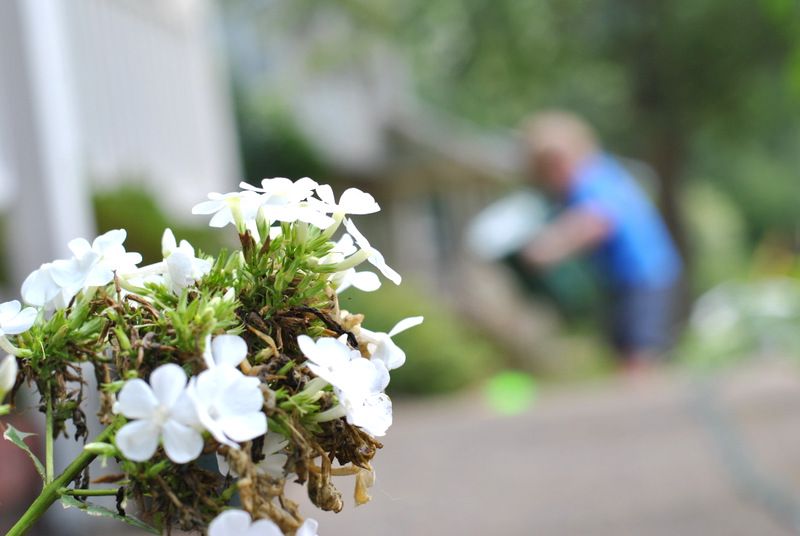 He has been working very hard gearing up and honing his skills, in olympic fashion.
So, Grandmama, this boy has his watering can ready for our upcoming visit! Hope you
can keep up with him!