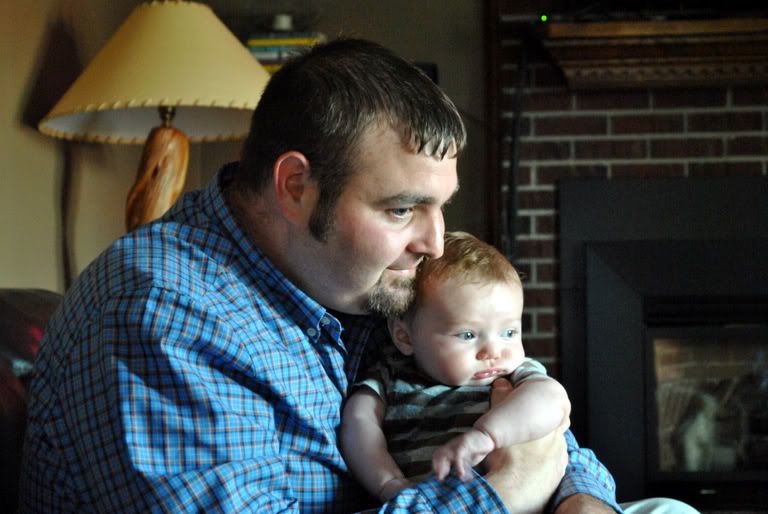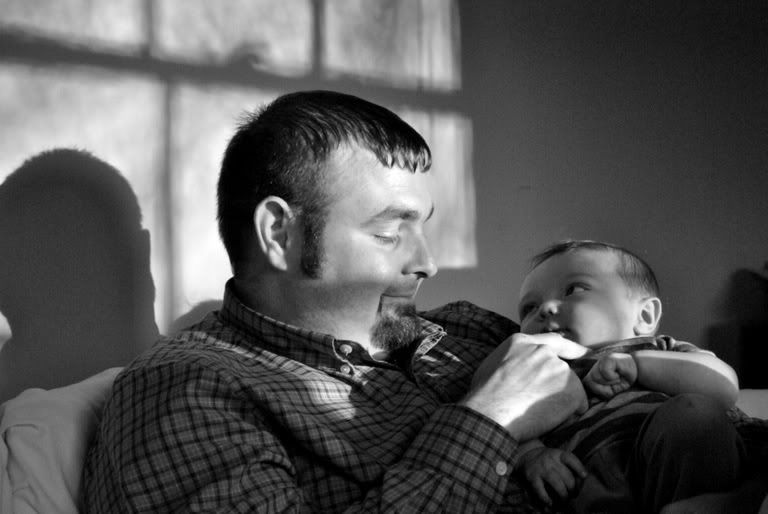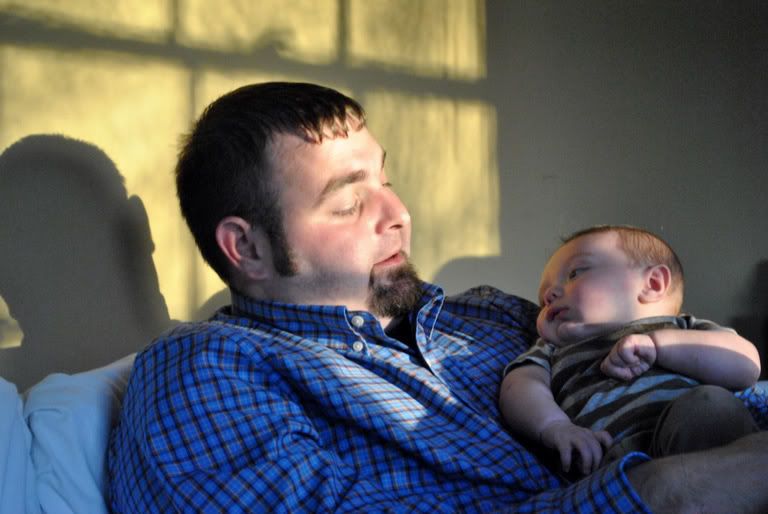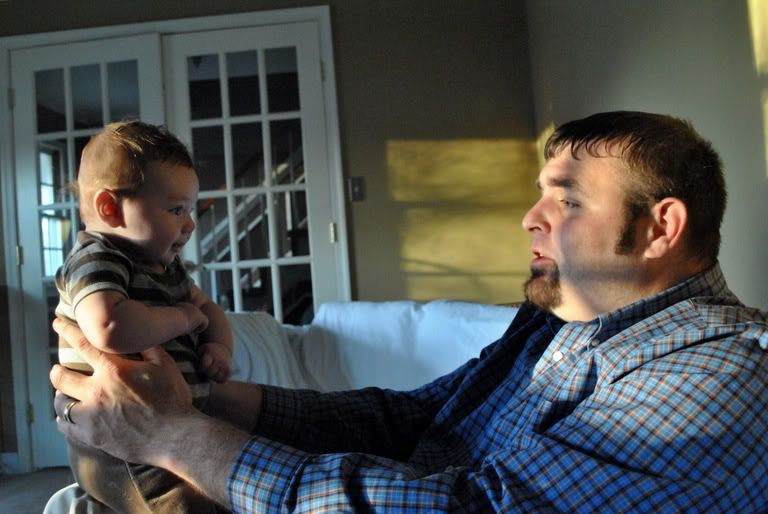 When we got home the other night, Matt was playing with Will before he got changed. I saw them
playing and quickly grabbed my camera. Matt wasn't up for it at first because he "needs a haircut".
Excuses, excuses! I kept snapping and even convinced them to move into the front room where
there was better lighting. Will is just mesmerized by his daddy! As Matt talks, Will listens intently
with his eyes focused and mouth open, concentrating so as to not to miss a thing. Love, love, love
watching these guys together!