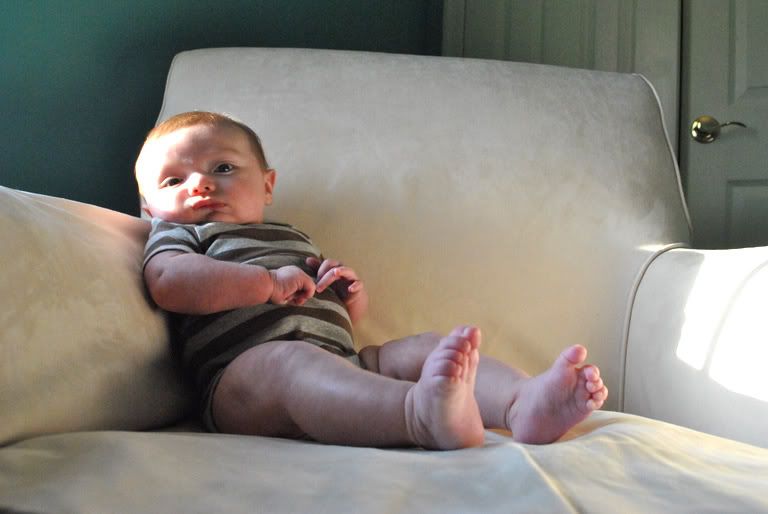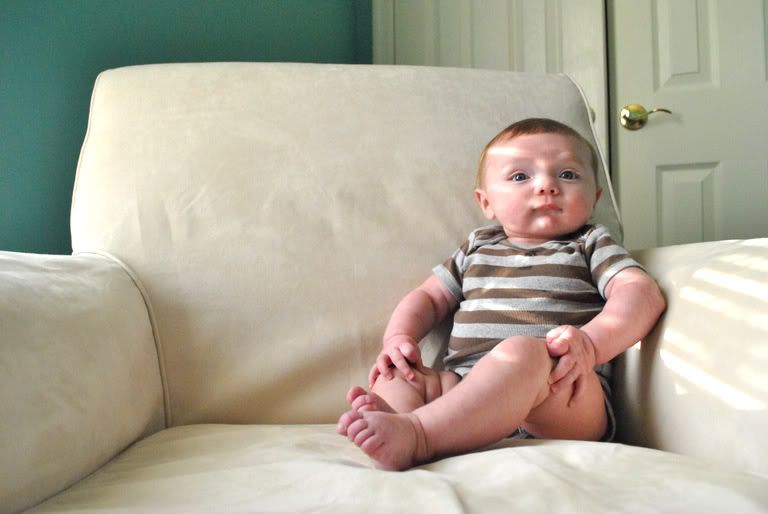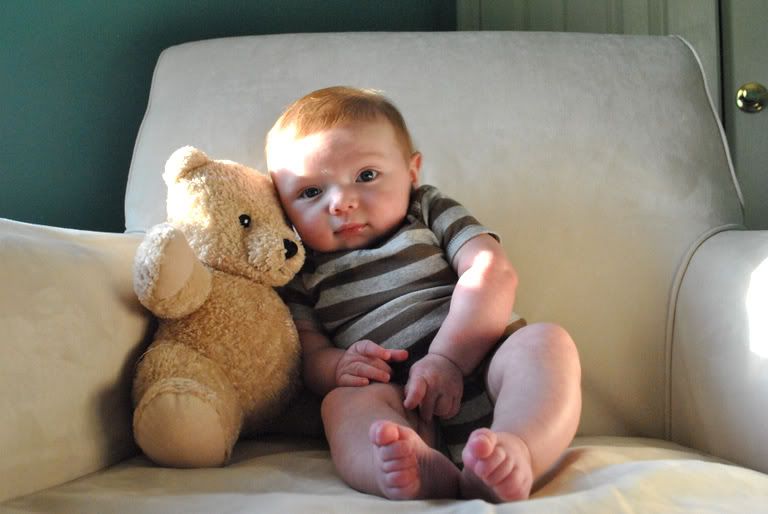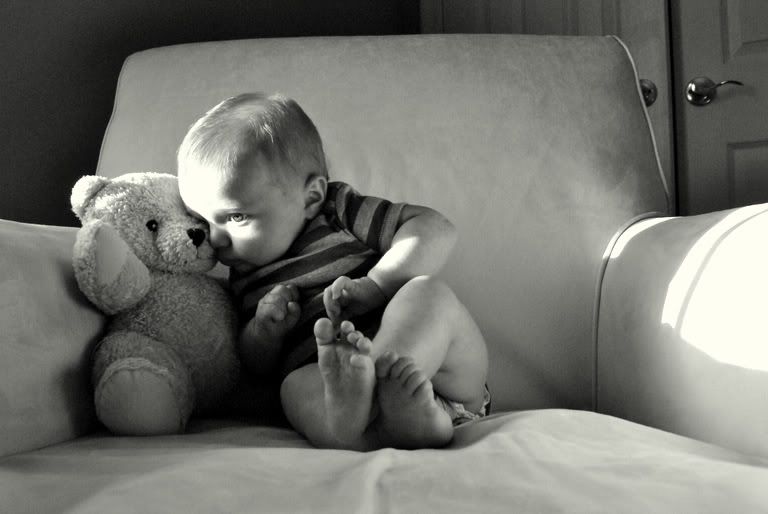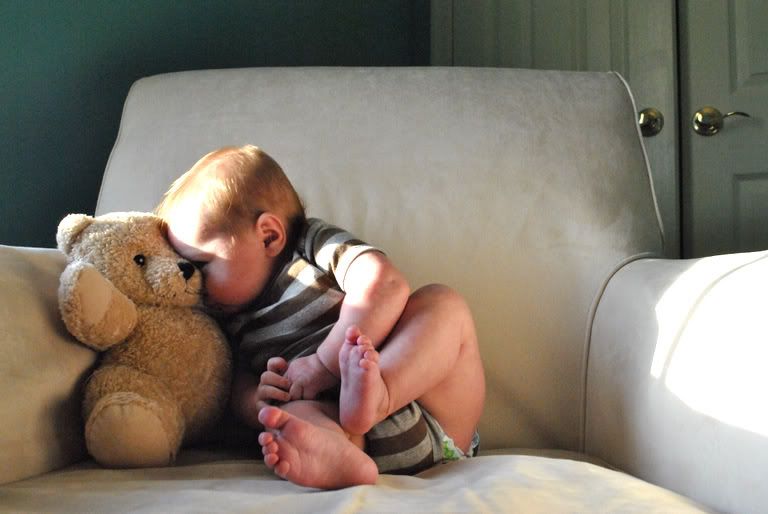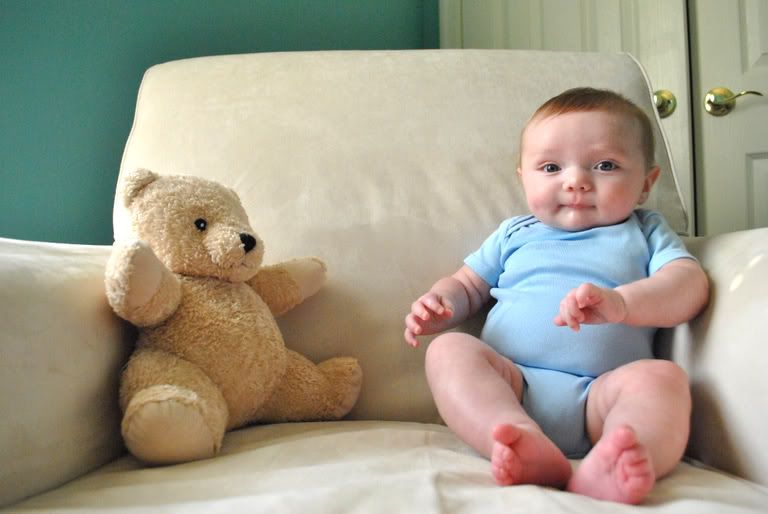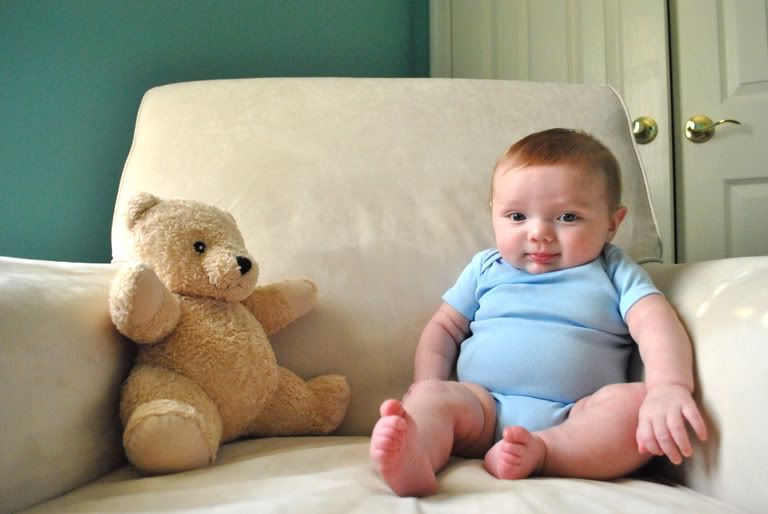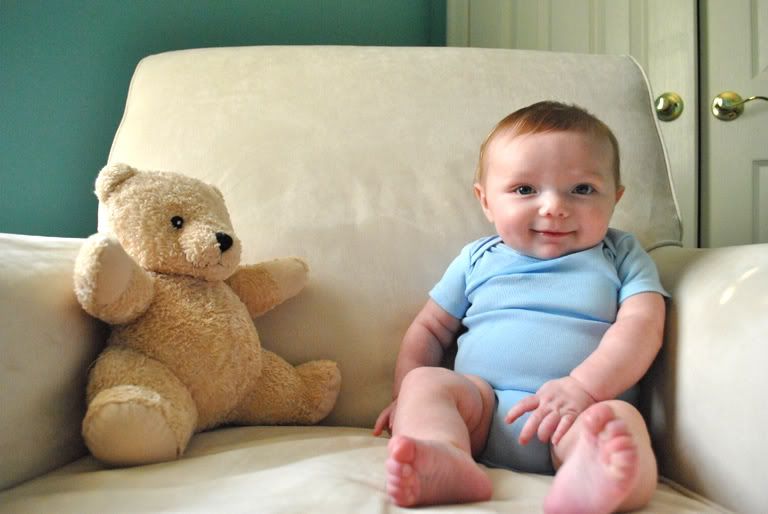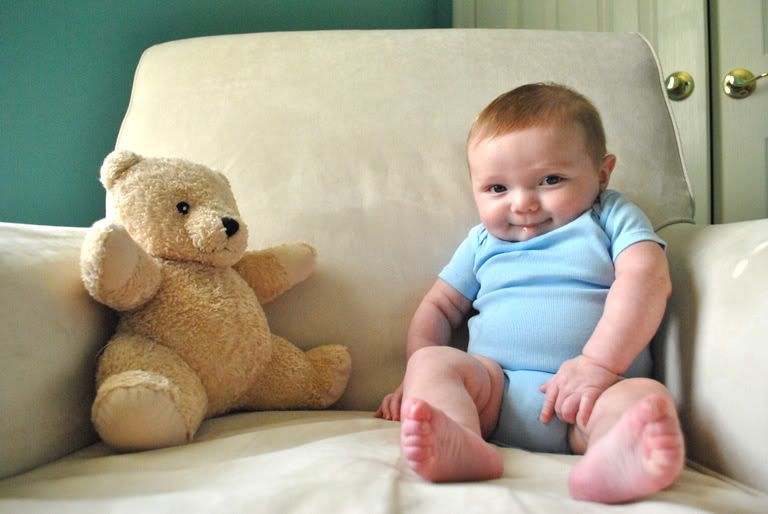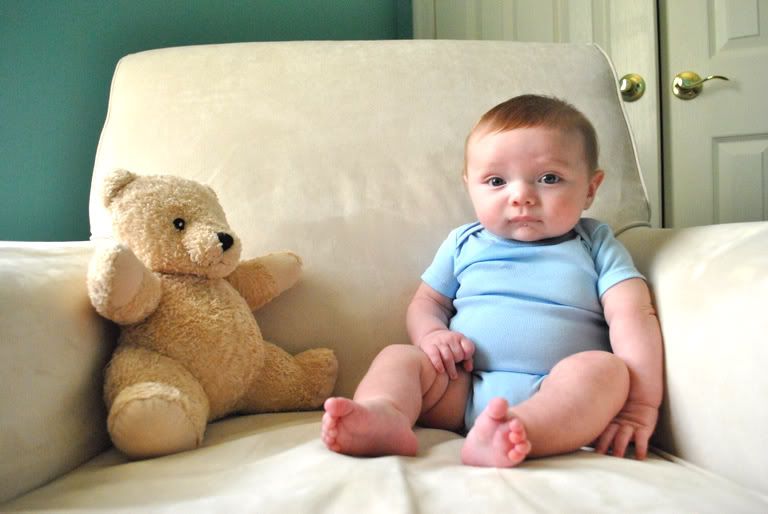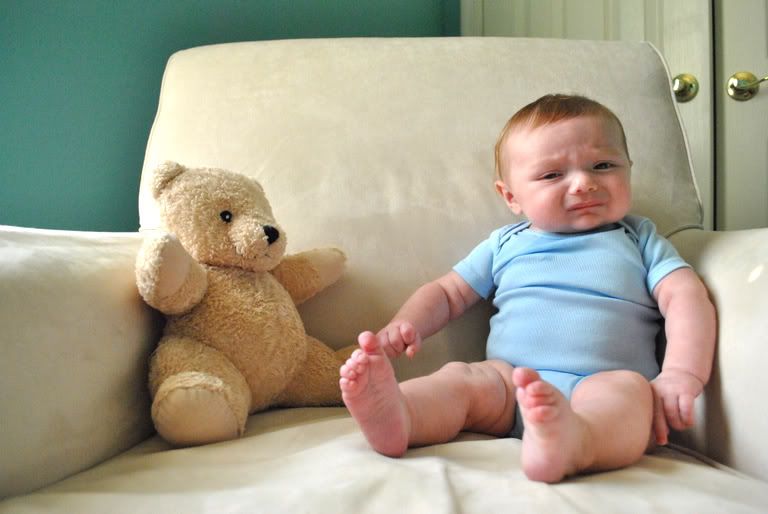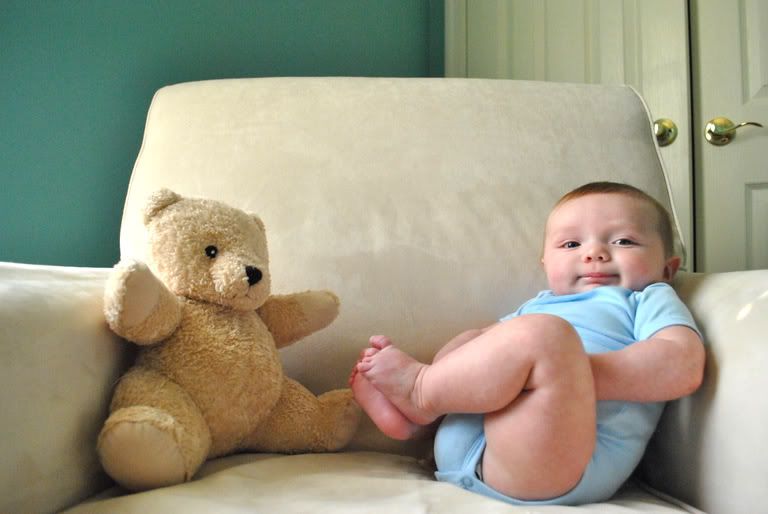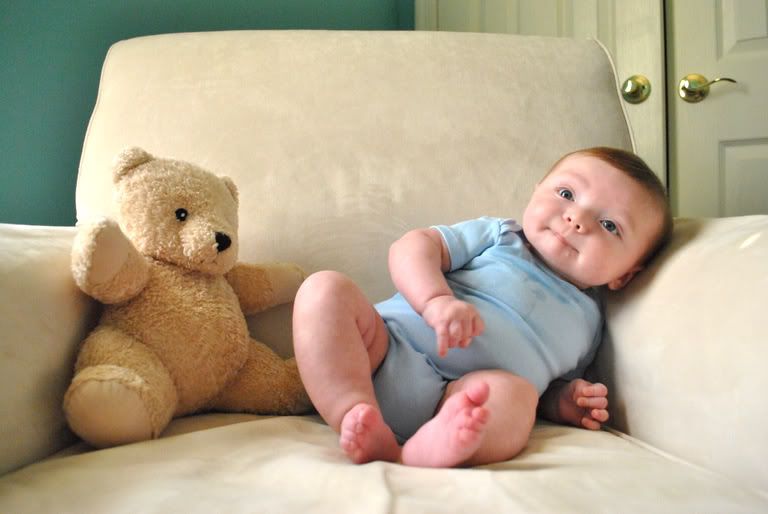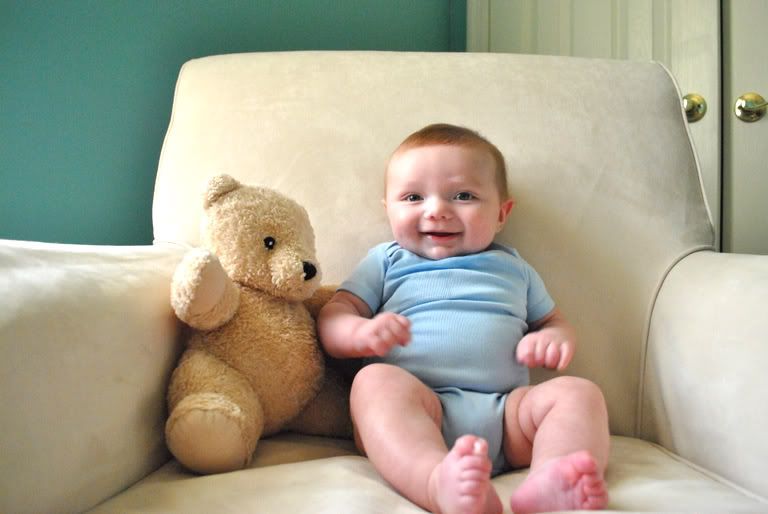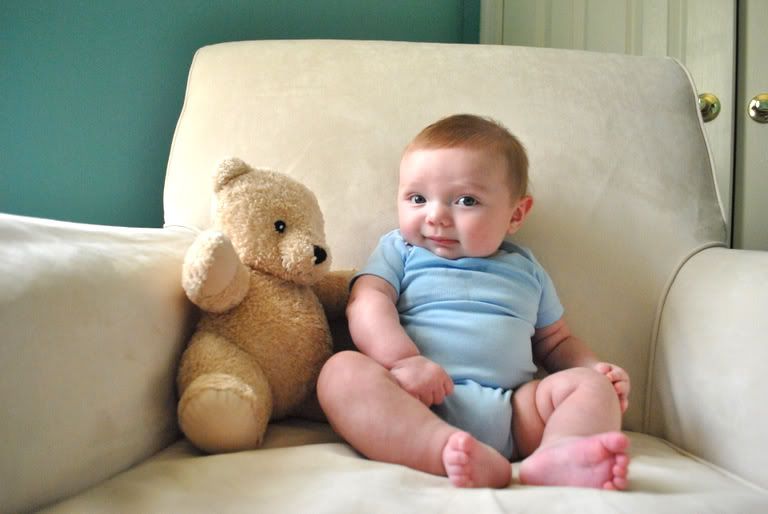 My Will,
My, how time flies. As I write this letter, you are sleeping soundly next to me. Getting you to sleep is not as easy as it used to be. You are so much more alert these days and you have started to fight sleep for fear of missing out on new things. Not that I can blame you, but trust me when I say that momma and daddy aren't that exciting, especially when we sleep. This month you have expanded your vocabulary, sounding out your vowels and squeals. You never fail to respond to my smile with your own wide, precious, gummy smile. You love it when daddy smiles and widens his eyes. You melt my heart when you show your bashful side and turn your head and put your hands up to your face as you smile - too precious! You have also developed a pout in your sleep, like you are dreaming of something that you find sad or unfair - hoping those nightmares haven't started early. Your hair has slowly started to part down the same side as momma's. You love to sit up and look around and are completely over looking at the ceiling. You love to sleep in your crib and love the freedom of stretching your hands up over your head as you sleep. You love to chew on your hand and hold it up in front of your face, slowly moving your fingers into different shapes. You also love to look at yourself in the mirror, but that is the only time I can't get you to smile. You look at yourself and you get a very serious look on your face - cracks me up every time!
Bedtime: 8:00 pm
Wake Up Time: 6:00 am, 1 30 minute feeding between 1:00 am - 4:00 am
Naps: staggered throughout the day
Bottles: 4-6 ounces every 3-4 hours
Clothing: size 6 months (carter's)
Looking forward to another month of learning about you!
Love,